Fashion retailer Fat Face says 7% sales jump and kicking 'discount drug' leaves it poised for economic recovery.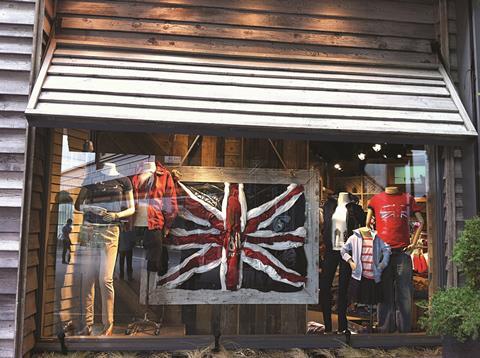 Fashion retailer Fat Face's move away from discounting has helped it steady profits as it gears up for future growth.
Fat Face chief executive Anthony Thompson said it had developed "very deep foundations" to prepare for what he believes will be "strong growth" when the economy recovers.
The retailer, which was acquired by private equity firm Bridgepoint for £360m in 2007, achieved a 7% sales rise to £163.6m in its year to June 2, when EBITDA was flat at £24.1m.
Thompson said: "Three years ago we were weak in a strong market but now we're strong in a weak market. It puts us in a strong position for when the economy recovers."
Shifting away from discounting has helped repair the brand, which had become too reliant on price cuts in order to stimulate sales, according to Thompson. He said the retailer is now selling a third of the quantity of discounted products it was two to three years ago.
He said: "We've gotten off the discount drug and that drug was a bad one to get on. It makes you feel OK at first but you find you need a higher and higher dosage."
Thompson said the retailer found it tough to hold its nerve, especially around Christmas, but he would have been prepared to take a top-line hit to preserve profits.
He intends to stick to the strategy this Christmas.
To gear up for forecast growth, Fat Face is increasing its distribution capacity by 45%.
The 203-store retailer is also investing in new systems including EPoS to improve the customer experience and is refreshing its store estate.
Thompson said Fat Face is also researching international expansion and will look into which countries offer the biggest opportunity over the next year.
Trading since the year-end is "slightly ahead of a tough budget".
The Olympics helped current trading. Fat Face's Westfield Stratford store performed well ahead of expectations. Thompson anticipated that will be repeated during the Paralympics.