Blue Inc's landlords have rubbished the struggling menswear retailer's attempts to stay afloat by undergoing the second CVA in a year.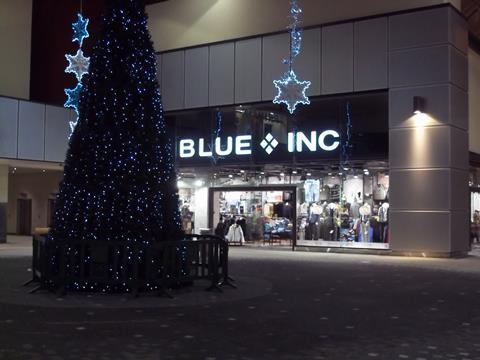 Blue Inc is seeking to cut its rent and debts as part of a rescue deal.
It has filed a company voluntary arrangement (CVA) that will allow it to shut stores and defer payments as it seeks a turnaround.
It needs £3m of extra capital to pay for more stock and to service its debts, but co-chief executives Hezi Yechiel and Miraj Khan have not been able to find the money.
A CVA filed by the retailer indicates that it wants to shut 33 of its 127 shops.
But landlords have cast doubt on the feasibility of the retailer's plans, claiming that it will struggle to continue trading even if creditors agree to its terms, according to The Telegraph.
Allan Lockhart, property director at shopping centre company New River REIT, which owns a number of stores in which Blue Inc trades, told The Telegraph that it would support Blue Inc's terms as they were "reasonable".
But he added: "Our experience is that most companies that engage with CVAs ultimately collapse … this is really just a stay of execution, although it will allow them to dispose of a number of stores."
Contingency plans
Another landlord said that he had put contingency plans in place, having anticipated the process, in case the brand stops trading.
Two of Blue Inc's primary creditors, Barclays Bank, which it owes £5m, and supplier Padma Textiles, which it owes £4.8m, are expected to agree to its terms.
The Telegraph reports that restructuring expert Begbies Traynor, which is dealing with the CVA, is thought to be preparing a pre-pack administration as an option.
A spokesperson for the firm refuted that and said: "All the efforts of Begbies Traynor and the company are focused on concluding the CVA process successfully to allow for the continuation of the company as a going concern."