Fashion retailers had their ups and downs this Christmas. Here are five of the lessons we learnt from their golden-quarter performances.
Stock availability was not well managed by all
2015 was the second year running in which several fashion retailers were unable to shift outerwear and items such as heavy gauge knitwear due to the warm winter.
Many responded to this predicament by slimming down on stock, while a couple entered into open-to-buy agreements with suppliers – not committing to a full season's stock upfront.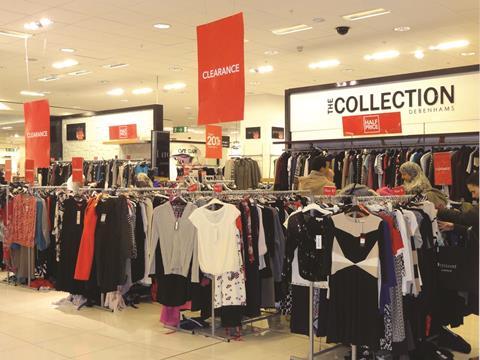 Debenhams, which has in the past suffered margin hits after launching deep discounting over Christmas, managed to increase full-price sales up 5% and attributed this success partly to a sizeable 23% reduction in outerwear stock on last year. That compares with an average of 5% in other years.
The same strategy was adopted by rivals M&S and Next, albeit less successfully. Availability issues hit the two hard this season, reflecting the delicate balance retailers need to strike when it comes to stock.
Another loser when it came to stock was Matalan, which warned on profits after the warm weather and logistical problems at its new Liverpool warehouse hindered online availability.
One indicator of just how poorly fashion is performing at the moment was Debenhams' decision to lessen its dependence on fashion. Of its sales this year, 45% came from fashion, down from 47% the previous year.
Trading patterns: three peaks vs two
John Lewis was one of the first retailers to unveil festive figures and its boss Andy Street's description of the "three peaks" trading pattern has quickly made its way into retail lexicon.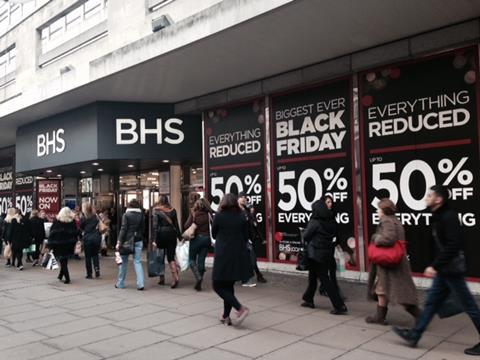 While the Black Friday, pre-Christmas and Boxing Day/January Sales pattern was evident in 2014, it was much more pronounced this time round.
For online retailers this picture was somewhat different.
New Asos chief Nick Beighton noted that the retailer had experienced two peaks rather than three with the etailer's Cyber Weekend being the biggest "without a shadow of a doubt". The second peak was the post-Christmas Sale period.
Mothercare boss Mark Newton-Jones warned of the disruption that Black Friday had brought to trading patterns, saying: "The steady build that used to happen in the final weeks of November flat-lines for two weeks before Black Friday. The first two weeks of December have also flat-lined in store."
Black Friday is here to stay – for now
While many retailers found 2015's Black Friday to be a bit of a damp squib, in truth the success of the event was divided between types of retailers.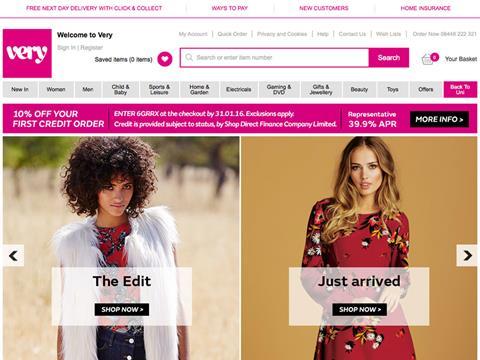 Online fashion giants such as Shop Direct's Very and Asos reaped the rewards of the US import while more traditional bricks-and-mortar retailers seemed to suffer.
The previous year's Black Friday helped to shift excess stock and in 2015 retailers embraced the event for the same reasons, hoping for an uplift in footfall and associated full-price sales. They were disappointed however.
One chief of a prominent footwear retailer listed the Paris attacks, 2014's scenes of fighting and the ease of finding bargains online as factors which made Black Friday "tricky".
"Everyone put Sales on and we didn't get the footfall or the uplift in full price," he says. "We sold a disproportionate amount of discounted stock so we got the turnover but margins were hit."
Like it or not, retailers agree that Black Friday is not going away anytime soon.
"Black Friday is very firmly established. It might change somewhat but it's not going to go back to being Sales on Boxing Day"

Derek Lovelock, Mamas & Papas
Mamas & Papas chief executive Derek Lovelock says: "I think the Black Friday is very firmly established.
"We have imported this from the States and it hasn't fundamentally changed over there…it might change somewhat but it's not going to go back to being Sales on Boxing Day."
There is a consensus that the shift to online seen in 2015 will continue.
Asos's Beighton was just one retailer to say that the event would be more of an online phenomenon in the coming year, explaining: "I think that events will pull away to be more of a mobile or online event and less of a bricks-and-mortar event."
M-commerce continues to rise
M-commerce, while hardly a new development, stood out this Christmas.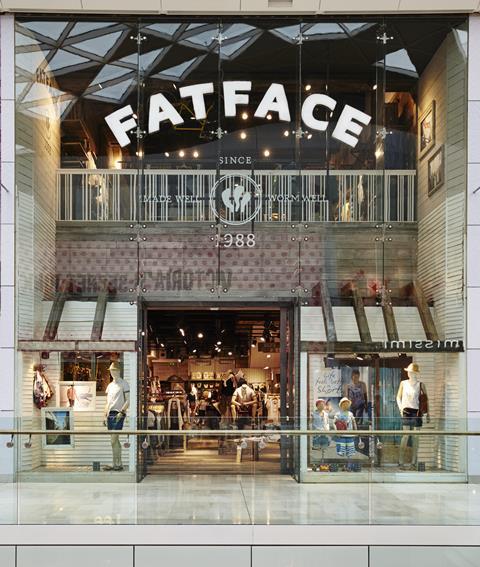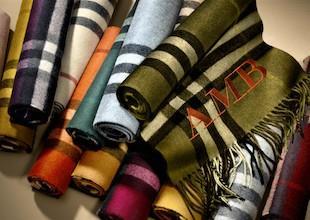 Although desktop sales were flat at Asos, mobile sales rocketed by 85% and the increase in app sales was even more impressive, growing 125%.
Shop Direct also reported a meteoric rise in m-commerce, with Very mobile sales totalling 63% of Christmas sales, an increase of 32% on 2014.
This rise was not limited to etailers. Fat Face and White Stuff both revealed substantial rises in mobile traffic.
Fat Face reported "triple-digit growth" in the channel, which now represents 76% of online sales, while White Stuff said 65% of its online traffic came via mobile.
Personalisation gains momentum
2016 has been billed as the year of personalisation and Shop Direct boss Alex Baldock is one retailer determined to capitalise on the trend.
Knowing the consumer well is the first step towards tailoring experience and Baldock has that down to a tee.
"We know our customer," he says. "What she believes in, what she responds to. We do more experiments a month than most other retailers do a year.
"Big data, test and learn, and cutting edge tech help tailor our marketing, tailor the shop she sees, tailor how we stay in touch. We are zeroed in on her and we tailor everything to her."