Theo Paphitis and Homebase boss Damian McGloughlin have joined the growing list of speakers for Retail Week's Stores Week.
The duo have joined the line-up for the inaugural digital event, which takes place from May 17 to May 21.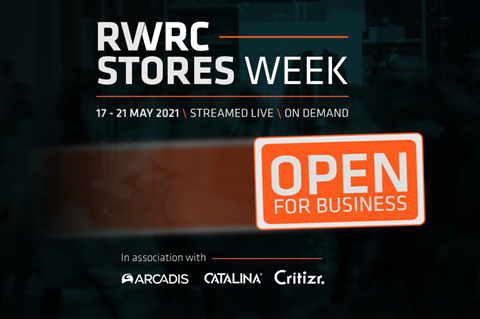 Stores Week is designed to deliver insights and opinions from retailers and property experts across free in-depth articles and two free virtual masterclasses as we celebrate bricks and mortar and the place shops still have in the future of retail.
Although store closures have accelerated during the Covid-19 crisis, bricks and mortar remain a key part of retailers' strategies, but shops need to evolve to meet the demands of the post-pandemic consumer.
That has left retailers tackling major questions: How can they leverage and adapt their existing stores to meet new consumer demand while remaining profitable? What role will shops play in the overall retail mix and what are the KPIs that will really count? And what will the store of the future look like?
Retail Week's inaugural Stores Week will seek to find the answers.
Each of our morning masterclasses – taking place on Tuesday, May 18, and Thursday, May 20 – will include two panel discussions and a fireside chat with top retailers and brands from the UK and overseas.
Paphitis and McGloughin have joined an impressive line-up of guests for those virtual events, which also includes:
Gary Grant, founder and executive chair, The Entertainer
Dan Jarvis, chief digital officer, AS Watson
Tanya Weller, Samsung Showcase, Kings Cross director
Paul Crisp, retail and property director, B&Q
Luke Taylor, retail director, Waterstones
Emma Mackenzie, board member, High Streets Task Force
To find out more about Stores Week, and to see the full agenda, click here.
Or, use these links to register for our virtual masterclasses on Tuesday, May 18, or Thursday, May 20.