The value fashion giant is expanding its presence around the world with new stores and an enviable digital following, while ignoring received retail wisdom. It has won this year's Salesforce Best Retailer over £250m
A giant of the fashion world, Primark's success shows it to be the exception to the inew rules of retail.
Primark is one of the few retailers still to eschew ecommerce in favour of a bricks-and-mortar strategy. But continues to grow both market share and volume – an achievement that few other high street retailers can replicate today.
"It is amazing any retailer that is pure bricks and mortar can still grow"

Judge
Sales at the international retailer topped £7bn in 2017, while operating profits rose 7% to £735m.
It now has more than 360 stores equating to over 14 million square feet of selling space across 11 countries, and employs 75,000 colleagues – the retailer created 8,500 new jobs in the last year alone.
Primark's continued growth drew praise from the judges. "I think it is amazing that any retailer that is pure bricks and mortar can still grow – and can continue to grow consistently," said one.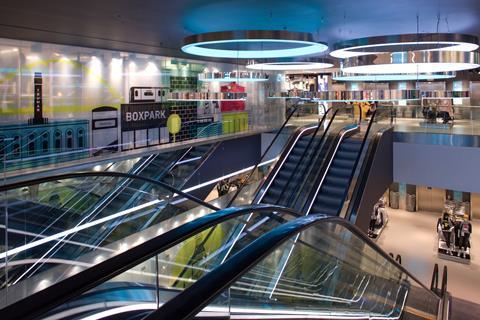 Primark lives and breathes its purpose of offering 'amazing fashion at amazing prices'. It is the leading fashion retailer in Ireland, Spain, Portugal and the UK.
Keeping its product on point is key to maintaining that momentum, and attracting new talent is crucial.
Several changes were made to the senior product team over 2018, notably the appointment of Paula Dumont Lopez. A former head of womenswear at Zara and Esprit, she now leads buying, merchandising and design across womenswear for Primark in all markets.
The retailer's ever-changing stock and product innovation, in both existing and emerging categories, is a winning formula with shoppers. Big sellers in the past year included its Harry Potter and Beauty and the Beast licensed ranges – an area in which Primark is an increasingly powerful force.
Cosmetics is also an area of new growth. Primark's award-winning PS Beauty range is one of its fastest growing categories.
Alongside the fashion and value proposition, Primark's in-store experience is key to its connection with customers. Free Wi-Fi, trend rooms, recharge areas and showrooms, where friends can try on clothes together, are the latest elements added to its continually evolving design. Coffee shops and hair, nail and beauty bars have been added to some stores in the UK and Ireland.
Primark opened 32 new stores across nine countries in its last financial year, and future growth lies in expanding its portfolio in existing and new markets.
It plans more than 1.2 million square feet of new space in the coming year, including its first store in Slovenia.
France, Germany and the UK will be key beneficiaries with 19 new stores, plus a number of refurbishments and extensions.
Ambitions US expansion continues apace – a ninth American store is set to open in New York this summer, and another in Florida by the end of the year.
It may not have ecommerce but Primark still makes it presence felt in the digital space. With 14 million web page views every week, customers are drawn to the site for content ranging from beauty tutorial videos to live streaming of store openings. It is a strategy that has helped the retailer build up a social media following of over 14 million people across all its channels.
Continuing to shun traditional advertising, digital also plays a key role in its marketing strategy including its work with the Primark Collective – a group of selected influencers in each of its markets that promote the retailer to their online communities.
The judges were blown away by Primark's impressive performance. They concluded: "For a retailer to get to that size and scale, and still be innovating and acquiring customers. That's amazing."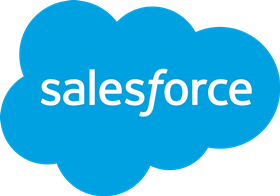 Salesforce
Salesforce is the global leader in customer relationship management. Founded in 1999, it enables companies of every size and industry to take advantage of powerful technologies – cloud, mobile, social, internet of things and AI – to connect with customers in a new way.
The Salesforce Customer Success Platform includes industry-leading services spanning sales, service, marketing and commerce, all on a single cloud platform.