Tiger's founder will launch a new kids and toys retailer on the British high street, opening the first store in London next month.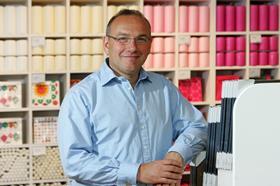 Philip Bier has agreed a franchise deal with French retailer ÏD Kids to launch the chain in the UK, according to The Guardian.
The retailer has a £750m turnover and owns eight brands including childrenswear clothing brand Okaïdi and educational toy range Oxybul. It has 1,200 stores worldwide.
The launch comes at a bad time for the toys market: competitors Mothercare, which owns the Early Learning Centre, is currently considering a CVA, while Toys R Us has entered administration.
"If people say I'm mad I have some sympathy for that statement," Bier told The Guardian. "But if you take Toys R Us, they stood still and relied on doing the same thing for 25 years with no material change in their model.
"They just expected customers to turn up with a basket and fill it. That doesn't happen any more."
Bier now runs Bier Brothers with his brother Jacob. The outfit aims to bring new retail brands to the British high street by becoming the preferred partner for foreign retailers wanting to enter the UK.