Entertainment retailer HMV has teamed up with specialist FilmFlex Movies to provide films on-demand.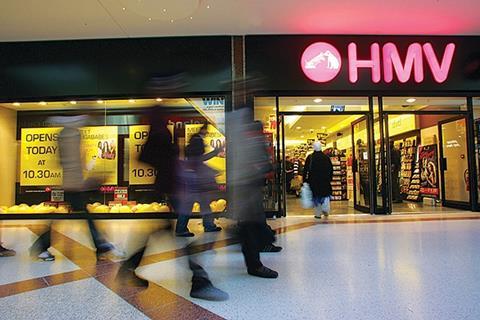 Available through the HMV.com store, film content will initially be available on a rental basis, so consumers can watch it on or offline. But plans to extend the platforms to view it on are in the pipeline.
The retailer will carry out a soft-launch of the service to 2 million members currently participating in its purehmv rewards scheme.
The main launch will kick off from January when HMV will promote it across stores and online.
Other access models aside from rental are also being developed and will follow "in due course", including download-to-own and cloud-based locker services. This will allow consumers to access the films on any device.
HMV marketing & e-commerce director Mark Hodgkinson said: "As an entertainment brand built on specialist choice our remit has always been to enable people to discover and enjoy content however and whenever they want.
"With a growing number of consumers now incorporating video-on-demand into their viewing and purchasing habits, the time is right to include a digital service into our own offer.
"Partnering with FilmFlex will allow us to extend our brand into new areas and deepen the relationship with our customers."
Film-Flex, which is backed by joint-venture partners Sony Pictures Television and the Walt Disney Company, has access to 30 distributors and claims it has more new releases to rent online than any other on-demand platforms in the UK.
Most films are available on the same day as their release date.
FilmFlex recently partnered with Film4od on a film-on-demand service. On the HMV project, FilmFlex will be responsible for the website build and platform operation, billing and customer service.