Sales of video, games and music products rose 2.2% to £5.66bn in 2014, representing the second consecutive year of growth for the sector.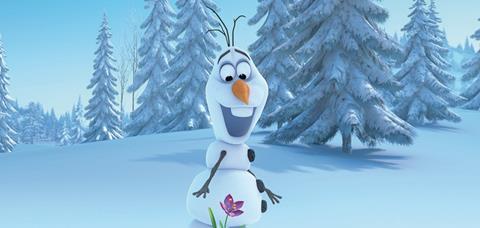 According to the Entertainment Retailers Association (ERA), the performance was driven by digital sales growth and DVD sales of the Disney movie Frozen. Digital now accounts for about half of music sales, generating £2.8bn last year.
However, physical formats "continue to remain more resilient than expected" said the ETA, with video sales increases driven by DVD and Blu-ray and CD and vinyls still outselling album downloads by two-to-one.
The most successful entertainment product of the year was Disney's Frozen, which sold more than 4 million copies, 50% more than the best-selling video game, FIFA 15, and more than twice as many copies as the best-selling album of the year, Ed Sheeran's X.
Video games was the strongest performing category, up 7.5% by value to £2.45bn. Video and music fell slightly, by 1.4% to £2.18bn and by 1.6% to £1.03bn respectively.
The fastest-growing sector was the subscription music streaming business, which ERA said "came of age in 2014" with the inclusion of audio streams in the official singles chart. The channel grew 65% to £175m last year.
Entertainment Retailers Association Director General Kim Bayley said: "2014 was a remarkably successful year for retailers and digital services as they continued to invest in the future of the entertainment business.
"More than half of entertainment revenues now come from retail channels which did not even exist a decade ago.
"Too often the debate about the future of entertainment is portrayed as a battle between physical and digital.
"This second successive year of growth demonstrates entertainment is becoming a mixed, multichannel economy in which streaming, digital and physical formats can both prosper, each satisfying different consumer needs."