Maplin has sparked a concession partnership with fast-growing smartphone repair firm iSmash as it ramps up its services proposition.
The electricals specialist is trialling iSmash concessions in three of its stores – St Paul's, Monument and Stevenage – with a view to rolling them out across its 200-store portfolio if the six-month pilot proves successful.
The move comes as Dixons Carphone introduces same-day mobile phone repair counters as part of its radicalised Team KnowHow division.
Bricks and mortar retailers in the electricals space have come under increasing pressure to provide services, installation and repairs, as a way of taking the fight to Amazon and remaining relevant.
Earlier this year, Maplin shook up its services arm with the nationwide launch of free smart home assessments and installation.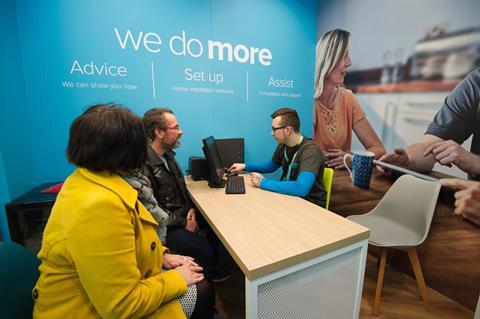 Its chief executive Oliver Meakin said: "We are constantly looking to expand our services proposition, as we look to create a customer journey that supports those who shop with us all the way from pre-purchase and consideration to after sales support.
"Following the nationwide launch of our Free Smart Home Survey, a new and unique service in the UK, this exciting new partnership with iSmash will provide first-rate tech repairs for our customers in store."
iSmash – backed by Carphone Warehouse co-founder David Ross – currently has 20 stores and ambitions to open 70 by 2020.
Its founder and managing director Julian Shovlin said the deal would allow the firm to expand into retail parks and help Maplin reach a younger demographic.
Meakin added: "We feel there's a great cultural fit between iSmash and Maplin, two genuine specialists in their respective fields, and I'm confident this partnership will be a positive one."