Mobile phones and electricals powerhouse Dixons Carphone has posted a strong first-quarter performance, driven by its core UK and Ireland arm.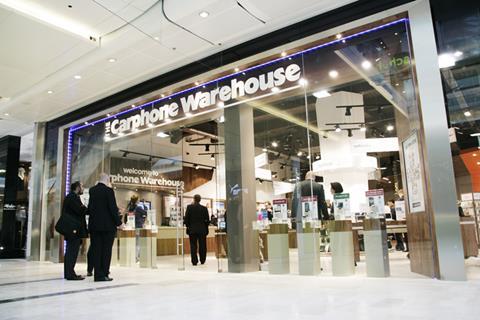 Group like-for-likes up 8%
UK and Ireland like-for-likes ahead 10%
First Sprint stores to open in the US next week
Dixons Carphone recorded an 8% uplift in group like-for-likes in the 13 weeks to August 1, when like-for-likes in its domestic market advanced 10%.
Sales rose 4% in the Nordic region. In the troubled southern European markets of Greece and Spain like-for-likes were flat but there was an "improving" trend.
Chief executive Sebastian James said first-quarter performance in the UK was driven by "significant market share gain in phone sales" but added that – in contrast to rival Argos which also updated today – Dixons Carphone achieved growth in UK electricals as well.
He said: "Overall, a very good start to the trading year but I am aware that there is plenty of the year left to go. In the next quarter we will anniversary the startlingly successful iPhone6 launch, the consolidation of the mobile market and, later in the year, an extraordinary Black Friday.
"Nevertheless, our whole team believes that the business is in very good shape to have another successful year."
Next week Dixons Carphone will open the first of its Sprint stores in the US, which are being launched in partnership with the telcomms business from which the American stores take their name.
Investec analyst Alistair Davies observed of the performance: "Good underlying momentum should bode well for the group heading into the peak Christmas period."
Dixons Carphone was created last year through the merger of the two eponymous retailers to create a mobile phones and electricals proposition designed to take advantage of the rise in use of connected digital technology.