Rent-to-own electricals and furniture retailer BrightHouse has appointed a new marketing boss and is on the hunt for its first head of ecommerce as it ramps up its online offer.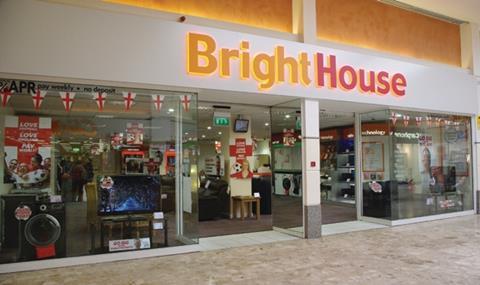 The retailer has hired Andy Smith as director of marketing. He has 12 years' experience in financial services, most recently at prepaid card provider and payments business Advanced Payment Solutions as its head of marketing. Smith, who joins on July 23, has also worked for Barclaycard, GE Consumer Finance and Santander UK.
Brighthouse chief executive Leo McKee said Smith will help strengthen the retailer's online offer, including its digital marketing. The yet-to-be appointed head of ecommerce will report to Smith.
McKee said the retailer would launch an online payments system in the next 12 months. At present, customers can only pay in store or over the phone. McKee said: "The future is clicks and bricks. At the moment, customers use the website to search for stores, look at products and check credit ratings. But we have to give our customers multiple ways of paying."
The news came as the 253-store retailer revealed a 12.8% hike in underlying EBITDA to £44.8m. Operating profit increased from £33.6m to £34.8m, while revenue was up 17.1% to £266.5m in the year March 31. McKee conceded that trading conditions were "tough" but that since year-end the retailer had performed "reasonably strongly and in line with expectations".
McKee said BrightHouse's recession-defying performance was down to its strong product and its "obsession" with the customer.
The retailer is ramping up expansion, and aims to open 35 new stores this financial year, compared with 25 last year. "There's a big opportunity for development within the M25," said McKee.