EBay posted better than expected profits of $626m (£416m), as payments revenues counteracted the strengthening of the dollar.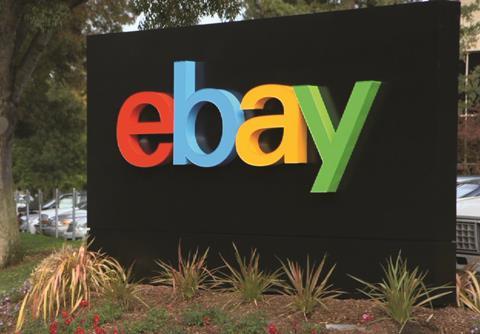 The etail giant said the "strengthening dollar significantly impacted first quarter results" but revenue from eBay's payments operation rose 14% to $2.11bn (£1.40bn) over the first quarter – almost half of its total $4.45bn (£2.96bn) of revenue.
But eBay said revenue growth was still negatively impacted by foreign currency translation at both eBay and PayPal, and weaker local currencies in a number of markets had led to reduced demand for goods from "export-orientated" markets like North America.
President and chief executive officer John Donahoe said eBay expected to complete its spin-off of PayPal by the third quarter of this year.
"We had a strong first quarter, with eBay and PayPal off to a good start for the full year. I feel very good about the performance of our teams at eBay and PayPal. Each business is executing well with greater focus and operating discipline as we prepare to separate eBay and PayPal into independent publicly traded companies. We are moving forward with clarity and speed, with a smooth separation expected in the third quarter. We are deeply committed to setting up eBay and PayPal to succeed and to deliver sustainable value to our shareholders."
As part of the separation, eBay said in January it planned to cut 2,400 jobs, or 7% of its staff, in the first quarter as it prepares to split from its PayPal business.
EBay members
EBay Marketplaces gained 2.1 million new buyers over the quarter, up 8% to 157 million. The growth of active buyers continued to decline on a rolling 12-month basis, but the company said it sees signs that the business is stabilising through indicators such as the increase in growth from sold items.
"We are continuing to invest to improve buyer and seller experiences and provide consistency across devices while building platform capability to improve traffic," it said.
PayPal members
PayPal gained 3.6 million new active accounts in the quarter, up 11% to 165 million, and processed more than 1 billion transactions in the quarter, up 24%.
EBay said: "The strong, steady growth of PayPal's customer base coupled with rising engagement reflects the growing popularity and relevance of the PayPal value proposition globally."
Two acquisitions were made over the quarter to help bolter PayPal's capabilities: Paydiant to extend its mobile proposition offline and CyActive to strengthen security.