John Lewis has revealed it is to tie-up with Hotel Chocolat to open two cocoa bar cafés in store.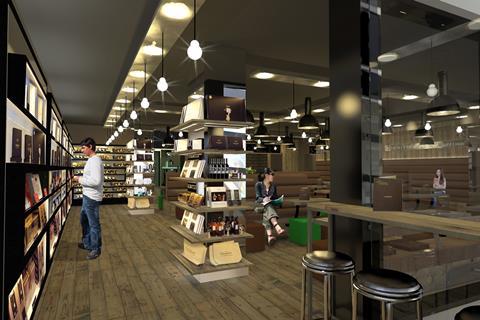 The first café will open in John Lewis' Edinburgh early next year followed by York when its flexible format shop opens in spring 2014.
The Hotel Chocolat cocoa bar café will make chocolates on the premises using cocoa beans from Hotel Chocolat's Saint Lucia estate. The café will feature a cocoa-inspired menu and will have a conch on site to process cocoa from bean to chocolate.
The John Lewis Edinburgh branch will be the first time Hotel Chocolat has opened a catering concession with a major high street retailer.
John Lewis will also partner with Joe & The Juice to open the health café in its Solihull store next year. The Danish brand has 48 stores in Scandinavia and four cafes in London.
John Lewis retail director Andrew Murphy said: "We want to create more compelling reasons than ever for customers to visit our shops, and partnering with two such inspiring brands will be a real draw. The concessions will sit alongside our existing Place to Eat restaurants, complementing them but offering something a little different from the everyday."
Hotel Chocolat chief executive Angus Thirlwell said: "We already have a strong relationship with John Lewis as our chocolate is one of the department store's best-selling gift food lines. This new venture is exciting for both our brands and we look forward to working together to bring a new and compelling shopping experience to our customers."