John Lewis has partnered with travel firm Kuoni to sell holidays.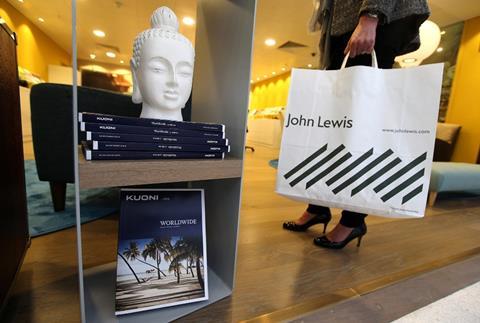 Kuoni concessions will open in four John Lewis stores this autumn, including at its flagship Oxford Street branch which opened today.
It is another example of John Lewis diversifying. The retailer already offers home broadband and also insurance.
Kuoni concessions will open in Reading on October 29 and Cardiff on November 5. A Southampton concession opened last week. John Lewis said there will be "more to follow in the future".
The concessions range from 444 sq ft to 821 sq ft and combine the "look and feel of the two brands, with John Lewis furniture and Kuoni fittings". They will offer the full range of holidays available from Kuoni shops.
Kuoni will also offer John Lewis Travel Insurance to its customers and become the travel partner for John Lewis Gift List.
John Lewis director of commercial operations Sean Allam said: "We already have a strong customer base in our travel insurance services, so opening travel concessions in our shops feels like a natural step for John Lewis.
"People will be able to take time out from speaking to a personal travel expert to shop or have a coffee, and choose their holiday in a relaxed and inspiring environment."
He added: "Kuoni's commitment to customer service and expert advice was a perfect fit for John Lewis, and we believe this will be a long-term and successful partnership. Our customers want the personal knowledge and expertise of speaking to someone who can help them get exactly what they want from their holiday."
Kuoni managing director Derek Jones said: "Kuoni and John Lewis have a lot in common; we have a very similar customer base and share the same approach to business, putting customer service at the heart of everything we do."