Hopes of plugging the BHS pension fund before Christmas are diminishing after advisers for Sir Philip Green clashed with pension regulators.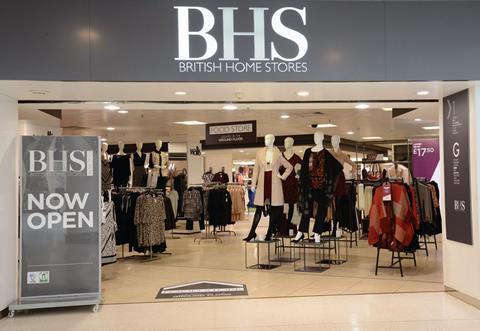 The former owner of BHS, which was placed into liquidation on Friday, claims he is owed £35m by the collapsed business.
Green told MPs during the summer that he would "sort" the retailer's £571m pension deficit, but an agreement is yet to be reached.
And sources close to the Mail on Sunday suggested that a courtroom battle over the scheme's black hole is now looking increasingly likely, with both parties reportedly preparing their cases already.
It comes after a sternly worded statement from The Pensions Regulator over the weekend suggested that it had made its requirements clear "for many months", but insisted it was still awaiting a "credible proposal" from Green to plug the deficit.
It is understood that Green's advisers have accounted for the £35m he is owed within his proposals for the pension deficit.
That figure is now being disputed by liquidators FRP Advisory.
The Pensions Regulator is believed to be looking for £350m from Green, who has insisted that any deal for him to rescue the pension scheme would be voluntary.
However, the Pensions Regulator last month issued warning notices to the Arcadia owner, the Green family and Dominic Chappell – the man who fronted the Retail Acquisitions consortium that acquired BHS from Green in March last year.
A spokesman for the Pensions Regulator said: "It remains open to all subjects of the warning notices to approach us at any time to resolve this matter through a comprehensive and credible proposal in the interests of scheme members.
"Our door remains open."
He added: "Any settlement offer we accept has to be robust enough to stand the test of time.
"We will not accept bad deals that are not good enough for members and which could create a greater financial burden on the Pension Protection Fund."
The deadline for enforcement action from the Pensions Regulator is March 1.
Administrators row
Meanwhile, a separate row has broken out over the fees owed to BHS administrators Duff & Phelps, which was responsible for realising cash from the assets of the high-street chain.
Duff & Phelps is claiming £4.1m for seven months' work – higher than the £3.5m it previously estimated.
The firm was accused of being too close to Green, and FRP Advisory was appointed as a second administrator, before taking sole responsibility for the business when it was put into liquidation last week.
Malcolm Weir, of the Pension Protection Fund, said: "The work Duff & Phelps have undertaken is a significant cost to creditors.
"However, we look to ensure value for money on behalf of pension scheme members, our levy-payers and creditors generally."