The retail weather forecast from Saturday March 2 to Friday March 8, 2019: temperatures above average and mainly dry.
The week last year
Rain and warmer temperatures push into the South while the North stays snowy and cool..
The week this year
High pressure will begin to weaken but not move much. This will cause temperatures to slip from their near-record warmth but still be higher than normal.
Last year was still in a substantial cold outbreak, so comparisons will remain much warmer.
As the high loses dominance, the country will be more open to fronts moving through with rain somewhere in Britain on a near-daily basis.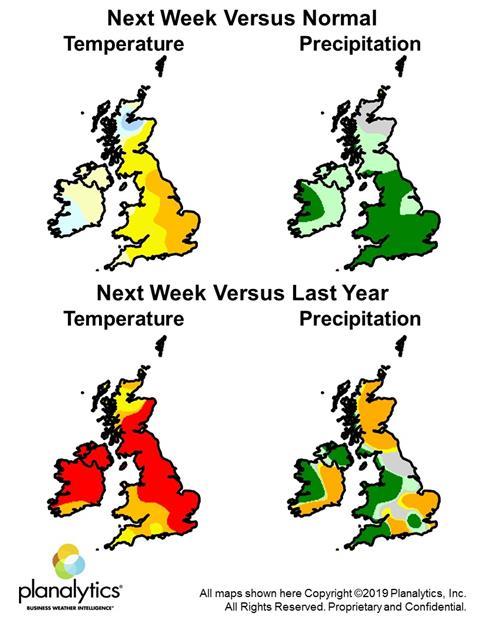 Mindset
The continuing mild spell will keep demand for spring categories strong compared to last year. Rain will help push sales of rainwear but unlikely to seriously impact footfall.
For more information on the forecast, contact Tim Morris on 020 7321 3715 or tmorris@planalytics.com planalytics.com
For more key retail data and analysis from Retail Week, go here.