Retail footfall dropped for the second month in a row in May but out-of-town shopping locations bucked the overall trend.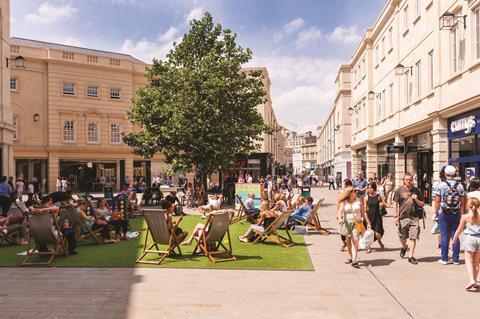 Total footfall over the month fell by 1% compared with the same period last year, following a 0.8% dip in shopper numbers in April, according to the British Retail Consortium Springboard Retail Footfall and Vacancies Monitor.
Shopping centres suffered most, footfall slipped 2% year on year. High streets recorded a 1.5% fall in shopper numbers compared with last year.
But out-of-town locations reported a 1.4% footfall increase, which also marked an improvement on the 0.5% rise they experienced in April.
BRC director-general Helen Dickinson said the figures represent the "pace of change in the way we shop".
She said: "Today's figures show the rate of decline in shopper numbers on our high streets and in shopping centres has slightly increased.
"Local government, town centre managers and retailers will need to continue to work together to refine their high street offer and give customers practical, positive reasons to return."
Rise of leisure offers
In the period between March and May 2015, overall footfall was down 0.5%. Shopping centres were down 1.4% and high streets recorded a 1.1% dip.
Out-of-town locations were the only area to report and increase in shopper numbers increase over the three-month period, with footfall up 2%.
Springboard marketing and insights director Diane Wehrle said: ''The success of retail parks is undoubtedly a function of owner-driven change that has led to the introduction of a family based leisure offer in many out-of-town locations that previously fulfilled a purely functional role.
"This, in combination with plentiful and free car parking, has enhanced the attraction of retail parks and improved their efficiency as click-and-collect locations for the ever-increasing number of omnichannel shoppers.
"The high cost of parking in high streets and shopping centres, together with elongated travel times due to congestion means that urban destinations are at an obvious and increasing disadvantage.''