With Superdrug and Dixons Carphone experiencing an increase in cyber threats, retailers must invest in systems and processes to protect their customer data.
Amazon is no longer the biggest threat to retailers; it's a 15-year-old computer supremo with designs on stealing their data.
Cyber attacks are on the rise and come with huge ramifications, as British Airways will soon discover following a breach earlier this month that compromised the bank details of 380,000 of its customers.
A large-scale data hack not only ruins brand reputation and customer trust, it also results in potentially massive fines.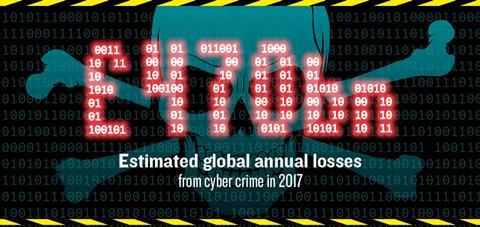 Retail Week's latest digital guide, Cyber attacks: the hidden threat to your business, uncovers how to respond when the worst happens, providing retailers with a four-step action plan detailing how to cope in the wake of a security breach.
The threat you cannot ignore
In 2018 alone 15 retailers have suffered breaches to their customer data, including Fortnum & Mason, Whole Foods and, most recently, Superdrug.
Dixons Carphone confirmed in July that 10 million of its customer records had been breached in 2017, up from its original estimate of 1.2 million.
38% of retail IT personnel admit their organisation is now more exposed to cyber threats than 12 months ago
The electronics specialist was still reeling from a £400,000 fine in January this year – one of the largest fines ever issued by the Information Commissioner's Office – over a data breach in 2015, when hackers gained unauthorised access to the personal data of more than 3 million customers and 1,000 employees.
However, retailers are failing to take proactive steps to protect their businesses, with recent research from IT security management provider Tanium showing that 38% of retail IT personnel admit their organisation is now more exposed to cyber threats than 12 months ago.
Taking insights from both cyber security experts and real-world case studies, this Retail Week guide – produced in association with Tanium – provides retailers with guidelines on what to do when, not if, their systems are breached.

Tanium's new approach to endpoint security and systems management allows security and IT operations teams to achieve more.