Family spending power has reached its highest level for six years, according to figures from the Asda Income Tracker.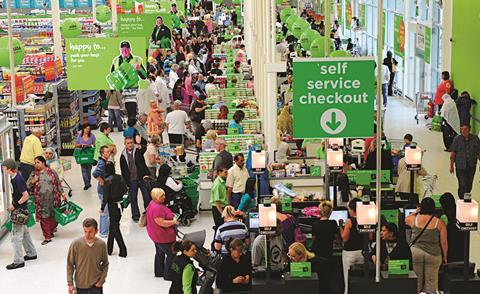 The average UK household had £185 a week of discretionary income to spend on non-essentials in January – up almost 10% from £169.40 in the same period in 2014.
Families beat the January blues by going to the cinema and eating at restaurants as petrol costs dropped by 16.2% and grocery prices fell 2.5% year-on-year.
Those price slumps drove deflation in essential items for the first time since the tracker began in January 2009, Asda said.
That meant families had more cash to spend after paying taxes and essentials like rent, utilities and bills.
The Centre for Economics and Business Research (CEBR) said the boost in spending power will continue to rise in 2015. It said spending power in January was boosted further by a 2% fall in household energy prices from January 2014, along with rising wages.
CEBR economist Sam Alderson said: "With wages rising and inflation likely to remain subdued for much of the year, households are expected to provide a key driver of growth for the UK economy in 2015.
"Buying habits have evolved in the tough years following the financial crisis and, until households truly feel confident in the sustainability of their own economic recovery, shoppers will continue to try to squeeze more value out of their spending."