Business rates are poised to increase by 2.3% in 2015/2016 after the Office for National Statistics released its RPI inflation figures for September.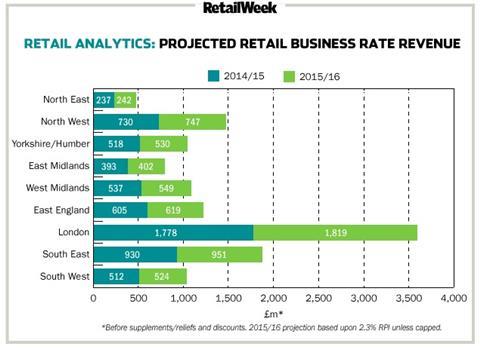 This graph shows the effect of the forthcoming hike on the UK, by region.
September's RPI figure is normally used as the basis for calculating the next year's increase in business rates.
While the Government imposed a 2% cap on business rates increases in April - providing much-needed relief for retailers - the cap only lasts for 12 months, and from April 2015, business rates will once again be calculated using the previous September's Retail Prices Index (RPI) rate of inflation.
Business Rates Expert Paul Turner-Mitchell calculated that business rates across all sectors will increase by £515m based on the 2.3% increase, and that physical shops would see a total additional tax burden of £120m.