Christmas 2020 might have been unique, but it produced learnings that will be crucial for all retailers as they navigate a much-changed market. Here are five lessons taken from Retail Week's Christmas 2020: Learnings for the year ahead report that retailers need to act on now to nail peak 2021.
Lockdown, store closures and bans on large gatherings made 2020's golden quarter truly unique. But there are key trends and behaviours that emerged, which will prevail.
Retail Week delves into the learnings retailers must take heed of if they want to thrive next Christmas.
1. Harness the power of online
The channel shift was particularly evident over the golden quarter when 48% of all consumer spending took place online, according to Barclays data.
This switch to online is likely to continue into 2021. Retail Economics forecasts that online will account for 26.1% of retail sales this year – only a slight dip on the 28.1% achieved in 2020.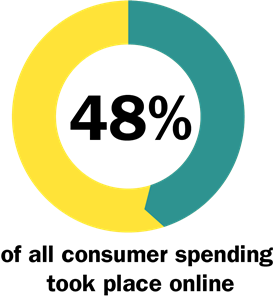 More so than ever, a strong online offer is essential. Even outliers such as Primark, which has always confounded expectations by thriving without trading online, were scuppered during a golden quarter defined by store closures.
Like-for-like sales plummeted 30% at the fashion giant in the 16 weeks to January 2, and it estimates it lost £540m due to store closures across the UK and Europe.
Across all sectors, including grocery, the pandemic has made ecommerce capabilities essential and building in extra capacity is critical to serving demand via this channel.
2. Lead the way in fulfilment options
Shoppers are seeking fast, convenient ways to get their products, particularly during a time when many stores have been forced to close.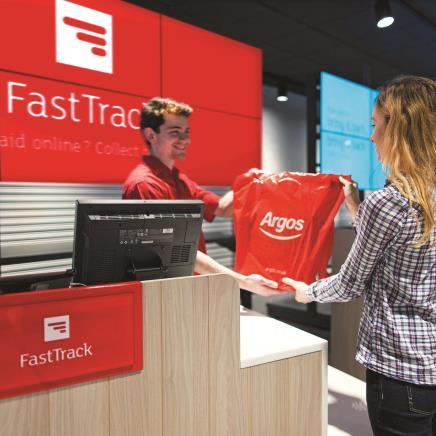 Click and collect was more popular than ever last Christmas. Argos experienced a 24% uplift in click-and-collect orders in the week leading up to Christmas and The Entertainer extended its collection service to midday on Christmas Eve.
Such market-leading offers are differentiators in the eyes of consumers and give them a reason to shop with a brand.
Retailers should consider how to make their fulfilment easier, quicker and more convenient.
3. Forge partnerships – in delivery and sales – to extend your reach
It is not just about having your own market-leading services but partnering with those that do as well.
Imagine how much of the £540m of lost sales during lockdown Primark could have clawed back if it were selling via online marketplaces such as Asos and Next.
Such partnerships are also increasingly vital in terms of both delivery and collection.
John Lewis rolled out its click-and-collect proposition to almost 900 locations, including 500 Co-op stores, to offer shoppers greater convenience.
Partnerships can also place brands in front of store shoppers.
Supermarkets have been introducing an increasing number of third-party concessions into stores, with Asda signing deals with The Entertainer and B&Q this year, while Tesco has partnerships with brands including AO.com, Next and Pets at Home.
At a time when supermarkets have been one of the few stores open and shoppers are vying to make as few journeys as possible, a presence in grocery retailers could be an important route to market.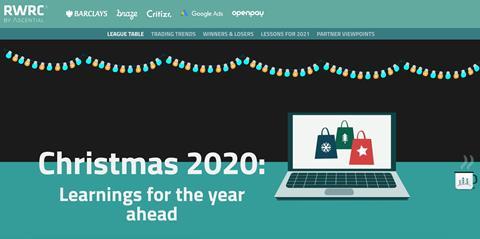 How consumers shopped during Christmas 2020 and what influenced purchasing decisions
The key trading metrics such as footfall, sales and online growth from the golden quarter
Which winning strategies helped retailers ride the storm
The trends that are here to stay in 2021 and beyond
PLUS: Discover who the real winners and losers were over the Christmas period in our comprehensive trading league table
4. Build flexibility into your operations
Retailers needed to be more nimble than ever last Christmas. With demand patterns upended and trading conditions and channels subject to overnight change, they had to be prepared to switch both what and how they traded.
Many businesses were forced to overhaul buying plans ahead of Christmas in light of very different product demand.
This was most prevalent in fashion where retailers had to quickly pivot their supply chains, shifting production so their festive shelves were filled with pyjamas and loungewear rather than party dresses.
Retailers need to be prepared to change how they sell products overnight as pandemic-related restrictions may well be a feature of peak this year too, with chief medical officer Chris Whitty warning that a fourth wave of Covid-19 is inevitable later in 2021.
Retailers need to ensure that staff and supply chains are flexible and have a coherent plan to react rapidly to the operational challenges that changing regulations create.
5. Take control of stock management
In a year when predicting demand was harder than ever, retailers keenly managed stock and largely avoided being left with mountains of unsold product post-Christmas.
Next said surplus stock going into its end-of-season Sale was down 12% on last year. The retailer, famed for its Boxing Day Sales, which usually attract colossal queues outside stores, also rapidly pivoted its Sales strategy in light of store closures, significantly increasing the amount of cut-price stock available online.
Next said surplus stock going into its end-of-season Sale was down 12% on last year
Retailers need to continue this conservative forecasting, but build enough flex in supply chains to react quickly when signs of growing demand are spotted.
The retailers that will thrive through peak 2021 not only have to sell the right product at the right price, but they also need to be more operationally nimble than ever before with supply chains and staff that can adjust rapidly to changing conditions.
This is what the winners of Christmas 2020 did and what all retailers will have to do to win in an increasingly difficult retail market.