How the UK's top multichannel retailers are investing to win consumer spend
Want to get inside the mind of five top UK retailers? Now's your chance.
Senior directors from Kingfisher, Hotel Chocolat, Seasalt, QVC and Waterstones have revealed their CX strategies for 2021 in an exclusive interview series with Retail Week, covering food, fashion and home.
What does the new consumer look like? How are retailers driving them to spend? And what part does CX play in winning their loyalty?
This report has the answers.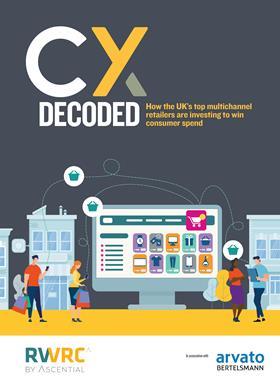 To read the interviews in full, download the report for free today. You'll also discover:
Which technologies to invest in to futureproof digital operations
What the future of in-store shopping is going to look like
Who the top 30 multichannel retailers are
What your customer experience roadmap should look like

We are a trusted partner to both the private and public sectors, with expertise in delivering award-winning customer services, business process outsourcing (BPO) and public sector and citizen services. With more than 50 years of experience, we design and deliver innovative, individual solutions for some of the world's most respected consumer brands and UK public sector organisations, through long-term partnerships.