Retail news round-up on November 13, 2015: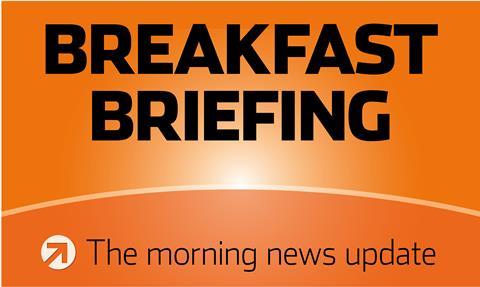 Sainsbury's launches Christmas advert
Sainsbury's unveiled its Christmas advert last night, with children's book character Mog becoming the star of its festive campaign.
The advert features the accident-prone cat in a Christmas tale written by original author Judith Kerr, who also makes a cameo appearance.
Kerr sends Mog to investigate when the oven catches fire in the middle of the night, but the cat accidentally calls the fire brigade, who arrive in the nick of time to save the house from burning down. But with the house ruined, neighbours come together to help save Christmas for the family.
The advert was premiered at 7.15pm last night, following in the footsteps of the likes of John Lewis, M&S, Tesco, Asda and Waitrose who have already unveiled their festive TV campaigns.
Walmart workers plan 15-day protest over pay
A Walmart workers' group is reviving its fight for a $15 per hour minimum wage by launching a 15-day protest ahead of Black Friday.
Walmart raised its standard rate of pay to $9 per hour earlier this year - a rate that will reach $10 for current eployees in February - but around 1,000 people across all 50 US states will participate in the action.
Reuters reported that the group organising the protests ahead of Black Friday is led by a former United Food and Commercial Workers International Union employee, but no longer has the union's financial backing.
Walmart, which said it would continue to invest $2.7bn into increasing wages, added: "False attacks and media stunts from the unions have become an annual tradition this time of year."
Homebase appoints new marketing director
Homebase has appointed Chris McDonough to the role of marketing manager, following the departure of Jo Kenrick.
Former Asda marketing director McDonough will take up the position on December 1, reporting to boss Echo Lu.
Lu said: "I am delighted that Chris is joining the team and look forward to welcoming him to the business. With his functional expertise, diverse experiences and collaborative style, he will be a great asset as we go through the next stage in our journey to be a more customer focused brand."