Labour MP Helen Jones said shops opening on Boxing Day exploited retail workers
Conservative MPs opposed the call for shops to shutter on Boxing Day
The Government has shunned calls to close shops on December 26
The Boxing Day petition demanding that shops close on December 26 was rejected by MPs in Parliament after receiving over 100,00 signatures.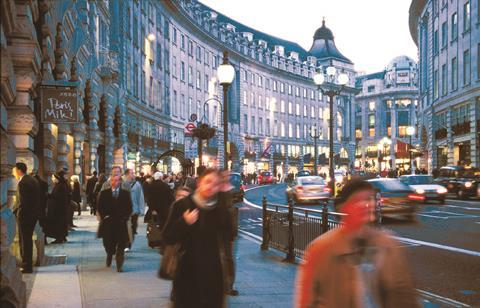 While Labour MP for Warrington North Helen Jones said that retail workers should not have to open shop on Boxing Day to give them "a day of rest", the majority of MPs said that closing stores on the day was not necessary.
Conservative Philip Hollobone said that putting a wholesale ban on retailers opening their stores on Boxing Day would place MPs "on the wrong side of history".
His colleague Andrea Jenkins added that the UK "should not bite the hand that feeds us" by denying retailers the option to win sales on one of the busiest shopping days of the year.
And while Hollobone said he sympathised with retail employees that only got Christmas Day off during the festive period, he said shutting bricks-and-mortar stores did not resolve the issue for etail employees that would be fulfilling online orders on Boxing Day.
Labour support
However, Jones – who backed the 140,000-strong petition – said: "Christmas is a family time. Retail workers work extremely hard during the Christmas run-up and only get one day."
She added that many shops only opened on the day because their competitors did, and Boxing Day did not provide a massive uplift in sales for the majority of businesses.
"I doubt very much anything would change if they did not start until the 27th," she added.
The debate, which took place yesterday evening, did not involve a vote and therefore cannot enforce a change in law.
Nevertheless, the Government released a statement prior to the debate saying it would not propose a ban on shops opening on Boxing Day.
"We do not believe it is for central Government to tell businesses how to run their shops or how best to serve their customers," the statement read.
"Therefore we are not proposing to ban shops from opening on Boxing Day."