People love a bit of nostalgia, and Littlewoods has successfully tapped into that mindset with its latest campaign.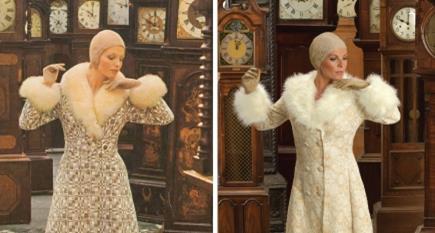 Coleen Rooney's photoshoot recreating some of the most iconic covers from catalogues past and present last week racked up column inches in the press.
Celebrating its 80th birthday, Shop Direct-owned Littlewoods enlisted photographer Terry O'Neill – who has snapped major figures including The Beatles and the Queen – to capture Rooney playing dress-up in varies guises.
These included a housewife from the 1930s, a well-to-do lady in the 1950s, and a sassy catalogue model in the 1960s.
The campaign acknowledges Littlewoods' heritage by fondly referencing catalogue cover highlights of the past 80 years, showing us how the brand has evolved over that time. Rooney's presence also harks back to the days when big-name stars such as Jerry Hall and Joan Collins graced the covers.
The photos also stay true to Littlewoods' current strategy of placing its brand ambassador at the heart of its campaign activity. Plus, the campaign revels in a sense of fun and shows that Littlewoods and Rooney don't take themselves too seriously.
Seeing a contemporary celebrity dressing in the clothes of yesteryear and reliving those glamorous times can't help but get your attention.
And that's the point of any good campaign.