Argos has called for a "revolution" as it throws its weight behind a government competition aimed at reinvigorating the high street.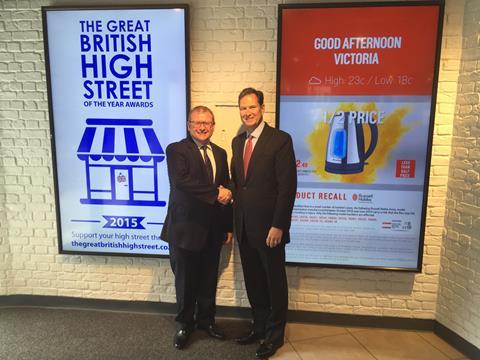 Prize pot has been increased to £80,000
Last year's competitors recorded an increase in footfall
The Great British High Street competition is seeking out high streets from across the country that are effectively capitalising on digital to help themselves thrive.
The competition, which first launched last year, includes a larger prize pot of £80,000 and digital training by Google for a hundred high street businesses.
Home Retail chief executive John Walden said Argos was supporting the initiative because its stores were at the centre of hundreds of Britain's high streets.
He said: "A great high street must also be a great digital high street. We need a revolution across our communities in their understanding and embracing of digital technologies so that they can grasp the exciting opportunities of a digital future."
The competition follows on from the government supported Digital High Street 2020 Report that found local businesses are declining in competitiveness by not keeping pace with an increasingly digital savvy shopper.
New High Streets minister Marcus Jones claimed last year's competition was a "massive success".
He said: "Winning not only put a spring in local people's step, but it also resulted in a tangible economic impact with retailers reporting increased footfall.
"This year's Great British High Streets Competition is going to be even bigger and better with a boosted prize pot and expert digital advice to help our winning high streets not only be good physical businesses but digital businesses too."
Other partners of the competition include Boots, Costa, Google, M&S and the Post Office.
Last year's competition resulted in135 communities fighting to be crowned the nation's best and was won by Belper in Derbyshire.