Arcadia boss Sir Philip Green has backed students from the Fashion Retail Academy when they visited the company's offices in London.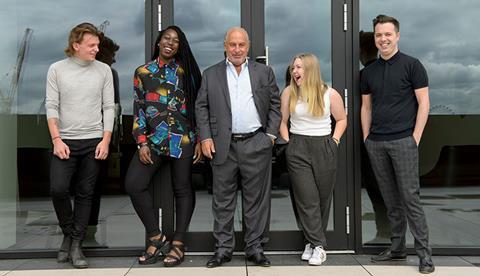 The team of four from the London-based academy will compete against rivals from New York, Italy, Tokyo and Hong Kong colleges in the Retail Futures Challenge in Rome on September 10.
Each of the colleges were chosen for their role in producing future retail talent.
This year's challenge, which takes place at the World Retail Congress, is based on the impact of celebrities on the digital retail landscape.
Teams were asked to select an iconic figure from their college's home country to inspire a retail concept. The London team chose singer Ed Sheeran to develop grunge fashion label SUMS.
Now in its 7th year, the competition will be judged by former Myer CEO Bernie Brookes and Financo chairman Gilbert Harrison.
Green said: "It is about time London won and if they do, it could be a great springboard to a bright future in retail."