Do retailers have to do more than just sell?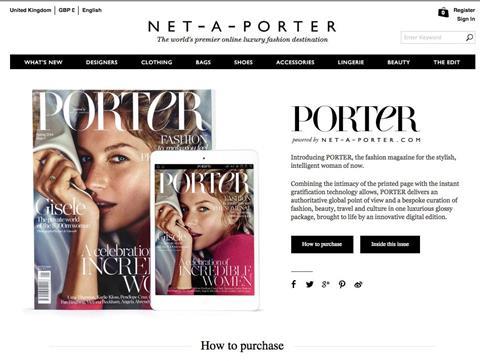 Net-a-Porter has launched a shoppable digital magazine, Porter, in which consumers are able to purchase products directly from its pages.
The development of the publication is a bid to shorten the path between inspiration and transaction, prompting shoppers to buy spontaneously.
It is also a statement move by Net-a-Porter to use content, as well as pure products, to attract customers.
Many brands have tapped into the merging of media consumption and ecommerce environments, as consumer habits have moved towards tablet browsing and social discovery.
As the lines between ecommerce and media blur, is it enough for retailers to just sell products in the traditional sense?
Topshop and Asos are two more examples of brands that have used interactive content to inspire shoppers. Their blogs offer style advice and fans are asked to share photos on Instagram.
Not only does this boost the retailer's position as a fashion expert, but it enables it to interact with customers and grow its community by sharing relevant and engaging content with them.
Mark Haviland, managing director at Rakuten Marketing Europe says: "Today's consumer flits between web pages and magazines to see what's in fashion, checks apps for the best deals and often bypasses the high street altogether."
Retailers need to work hard to build engagement with their audience and make sure that the route from browsing to buying is seamless and non-intrusive. Unique, engaging and relevant content is key to this.