Some 87% of retailers say the pressure to digitally transform has increased and 75% believe new leadership is required, exclusive Retail Week research shows.
These are just some of the findings from Retail Week's new flagship report produced in partnership with PwC, Brave new world: leading through digital transformation.
The report shines a light on the tactics, techniques and technologies retail's c-suite are using to navigate their way through this new world. We surveyed 30 c-level retail leaders, compared the responses with those from 30 manager-level retail employees and conducted 15 in-depth c-suite interviews.
The below infographic reveals a sample of some of the key findings from the report. Click here to download the full report for free today.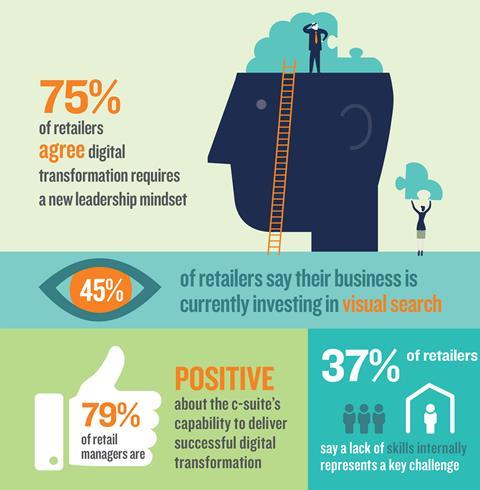 Equipping retail and consumer leaders across the UK with leading-edge expertise and insights to manage change, navigate complexity and unlock value.