The judges of Launchpad, Retail Week Live's start-up competition, tell us which start-up they think has made a real impact on the retail industry and why.
Karl Wintrell, head of IT architecture and strategy, Shop Direct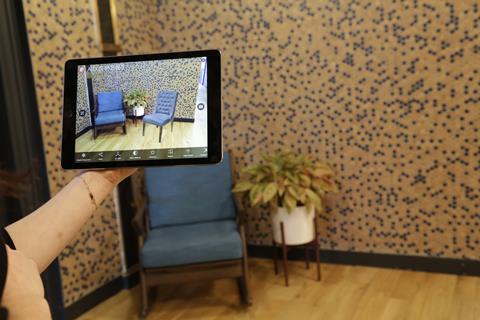 What: Augment, founded in 2011, is an augmented reality platform which displays how products would look in shopper's homes and other real world environments.
Why: "Augmented reality is letting mobile-first online retailers give customers a sense of the size and scale of products, and explore physical dimensions before they buy," says Karl Wintrell, who heads up IT architecture and strategy at Shop Direct.
"Augment's technology not only bridges the gap between online and stores – where customers have always been able to understand product size – but helps them understand if it's right for them, in a chosen environment.
"It's technology that can increase engagement and conversion, and could have a big impact for pureplays in particular."
Rishi Chowdhury, co-founder, Incubus
What: Edited is a retail technology company. Founded in 2009, it analyses big data from fashion retailers in real time to establish what products they should be selling when and at which price point to drive up sales. Since the business was set up it has notched up an impressive list of retail partners including Topshop, Net-a-Porter and Ebay.
Why: "I think Edited, the big data analytics company, has really had the biggest impact in the retail industry as a whole," says Rishi Chowdhury, co-founder of start-up incubator Incubus.
"The London-headquartered team have managed to get on board some of the world's biggest retailers and provide them with real-time insight into retail trends, through millions of data points.
"Speed to market is key in the highly competitive fashion retail space and Edited has completely changed an industry which used to rely on quarterly competitive analyses and industry reports."
Dharmash Mistry, co-founder at Blow and non-executive director at the BBC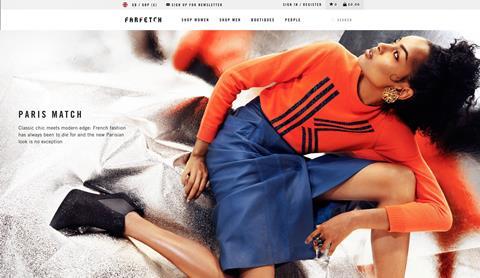 What: Farfetch is a luxury fashion ecommerce retailer.
Founded in 2008 by José Neves, the etailer sells clothing from over 400 independent boutiques and showcases over 1,000 brands on its platform.
Why: "Farfetch has redefined fashion ecommerce," says Dharmash Mistry, co-founder of Blow, the Deliveroo of the beauty world.
"It aggregates boutiques, which yield a greater range for consumers, [and enables smaller businesses to make] a multichannel play without capital expenditure or inventory or working capital.
"The data they have is used to recommend range gaps for brands and provide targeted working capital loans to boutiques to buy specific brands and ranges.
"The business shows how marketplaces will disrupt traditional retail markets."
Jane Ni Dhulchaointigh, chief executive, Sugru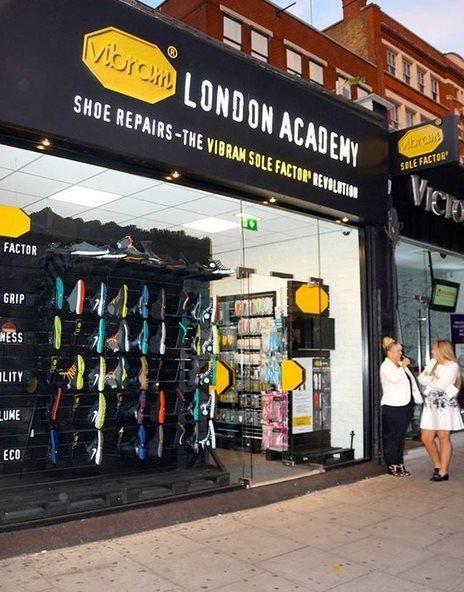 What: Vibram is an Italian manufacturer of shoe soles. It works with footwear brands including North Face and New Balance.
Why: "Part of Vibram's company mission is about sustainability – and they've launched a concept that is simply genius," says Jane Ni Dhulchaointigh, who runs mouldable glue firm Sugru.
"The Vibram London Academy [part of the Vibram Sole Factor initiative] is the new identity for an old cobbler shop on the City Road in London. It's been transformed and now looks super cool with amazing colourful soles in a brilliant display in the window.
"You can bring any pair of shoes in there, from beat up trainers to favourite old boots, and the owners who have been repairing shoes there for more than 20 years will fit your choice of Vibram shoe sole – any colour or grip design you fancy – and give your shoes a whole new lease of life."
Tim Parfitt, chief operating officer, Loaf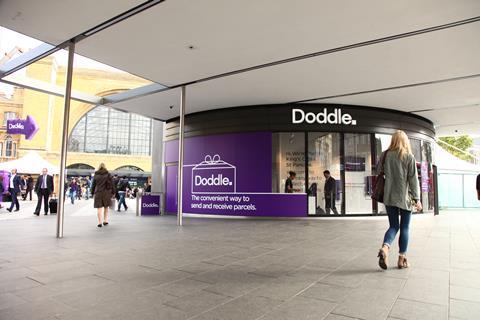 What: Doddle is a last-mile delivery business.
Founded in 2014, the start-up allows shoppers to have online purchases delivered to its outlets for collection. Doddle has set up shop in high footfall areas such as train stations, universities and shopping centres.
Why: "One of the biggest changes in retail over the past decade is of course online shopping," says Tim Parfitt, chief operating officer of furniture etailer Loaf.
"Customers can shop 24 hours a day from the comfort of their own living room or whilst standing on their morning train on the way to work.
"But with busy 21st-century lives, not everyone can sit around at home waiting for a courier or postman to knock on the door with those precious purchases.
"With locations near busy train stations that are open long hours, Doddle has popped up in the past three years and is a great solution for parcel deliveries."
Erin Platt, commercial banking managing director, Silicon Valley Bank
What: Divido is a financial services business founded in 2014.
The start-up allows shoppers to pay for retail purchases in instalments with competitive interest rates whilst paying the retailer in full for the sale at the time of purchase.
Why: "At Silicon Valley Bank, we work innovative businesses globally and have a large client base in retail tech and ecommerce," says Erin Platt.
"One great solution we've seen in the market that spans fintech and retail tech comes from Divido.
"Divido works with a panel of lenders to ensure higher approval rates and lower costs, giving customers a good borrowing experience and allowing retailers to cashflow their businesses effectively.
"The business is backed by a number of investors with proven track records in the space – working with Skype, WorldPay and Transferwise."
Launchpad at Retail Week Live, is designed to bring together the brightest minds in retail and the start-up community to generate new, innovative ideas. The Launchpad stage includes keynote sessions, panel discussions and pitching sessions, where our judges will be trying to find a new start-up that can transform retail.
Retail Week Live takes place in London March 8-9, 2017. To book your ticket visit go to Live.Retail-week.com and take advantage of our exclusive 15% discount by entering ONLINE15.