What does experience in-store actually mean for shoppers and is it possible to incorporate it as part of a design blueprint?
People are fond of the phrase 'product is hero' when they are seeking to talk down in-store environments, and to an extent it is true.
The problem is that the idiom is as true online as it is in the world of bricks and mortar.
Therefore, 'product' increasingly needs something to back it up if it is to compete with websites that offer almost anything.
Enter 'experience' – probably the biggest buzzword in retail.
Whether it's a grocery, fashion or even a DIY store, retailers seem determined to offer their customers an experience.
The question confronting all of them is: what does this actually mean? And can it be part of the blueprint when designing a new store?
Steve Collis, joint managing director at consultancy JHP Design, puts forward one view of what experience means: "An experience is something you don't expect."
He goes on to mention the 'Arena' at the Lotte department store in Busan, South Korea.
"It's one thing to create a theatre with a proscenium arch and a stage, but now the requirement is to write a bit of Hamlet as well"

Steve Collis, JHP Design
This is a recently constructed in-store area with a central space surrounded by seating.
As such, it has something in common with an ancient Greek theatre and according to Collis "there are things going on all the time", including, among other things, Korean poetry readings.
The Lotte 'experience', as epitomised by the Arena, is echoed in the UK by Selfridges.
Here, events ranging from a celebration of Shakespeare's 400th birthday with an in-store theatre in 2016, to a gig venue as part of its Music Matters campaign this summer, are a part of the store's everyday life and shoppers have come to expect this.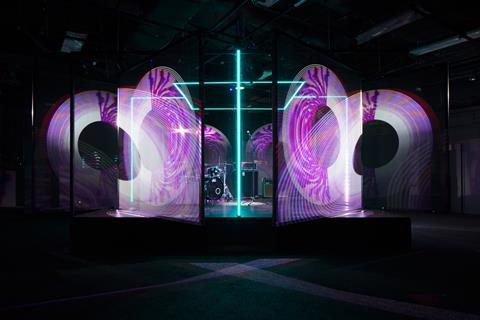 On a smaller scale
All of which is fine and almost to be expected of a grand, luxury department store, but what does experience mean in other, less rarefied retail forums?
Collis comments: "You can't get away with just designing something these days. You have to be part of what it does.
"It's one thing to create a theatre with a proscenium arch and a stage, but now the requirement is to write a bit of Hamlet as well."
"There is also a deeper experience and that is what people want to do when they're not in the house… This could be about chatting with friends, having a mooch, or maybe just having a coffee"

Nick Hughes, Itab UK
And when the net is cast wider to include, for instance, food retailing, the idea of experience takes on a different slant.
Anthony Wysome, head of store development at Waitrose, says: "Few want an extravaganza every day in food retail. They always want to see a beautifully presented store with outstanding service on hand.
"At different times they may want further inspiration, entertainment, hospitality, newness, advice or simply some shopping time in a pleasant environment where they can relax with their own thoughts for a while," he explains.
"If we can provide an offer that adds up to the right experience that day for that customer then we've done our job well."
On this reckoning, an in-store experience is something that can be layered on top of a winsome store environment, rather than being designed as an intrinsic part of a store's blueprint.
So the term 'experience' can have different meanings across different sectors of the industry.
Or, alternatively, whenever you walk into a retailer, you have an experience, positive or otherwise.
Different sectors
In grocery retail it is a fact that great swathes of the big four's estates are 20-years-old or more and have had little or no money invested in them, resulting in a negative experience.
Nick Hughes, managing director at store design firm and shop fitters Itab, notes: "In supermarkets, the 'experience' tends to be inconsistent and that's the problem."
He says that one of the dilemmas facing operators is that all of the savings that can be made in a grocery interior have tended to be invested in price.
"If you're investing in a higher level of in-store service, then the money has to come from somewhere else in the store," he says.
Or put another way, 'experience' for many food retailers is a stretch too far.
And anyway, are shoppers really that concerned about difference and reasons for coming back, when all that is required is "operational consistency", as Hughes phrases it, as they will need to return anyway?
Guy Smith, head of design at Arcadia, points to "the experience of the type that we've just had at Topshop".
This is a reference to the Stranger Things in-store and window promotion in which scenes from the eponymous Netflix show were reenacted in the Oxford Street flagship in October.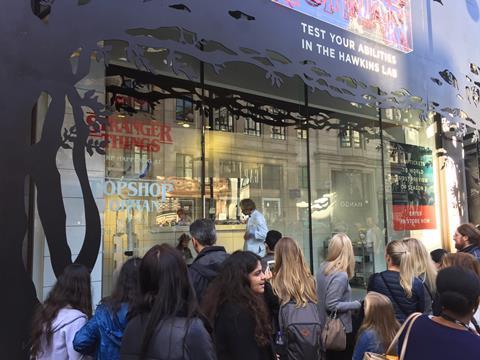 Choose your own experience
This is obviously an event of the kind referred to by Collis, but Smith says that there are other types of experience that are just as valid.
"There is also a deeper experience and that is what people want to do when they're not in the house.
"For many people, this could be about chatting with friends, having a mooch, or maybe just having a coffee.
"Sometimes it's just about hanging around and it's not necessarily about spending money in our shops.
"We'd like them to do that, but it won't always happen," he says.
Shoppers in a supermarket or a fashion store will almost certainly thank retailers for a decent cafe positioned at the end of a shopping journey.
It gives them a space in which to create their own experiences with the business of shopping as a sometimes attractive backdrop.
Smith cites the Rapha store on Brewer Street in London as a case in point.
This is a store that sells very aspirational cyclewear, but which many visit in order to meet friends, enjoy a doppio and take time out from central London.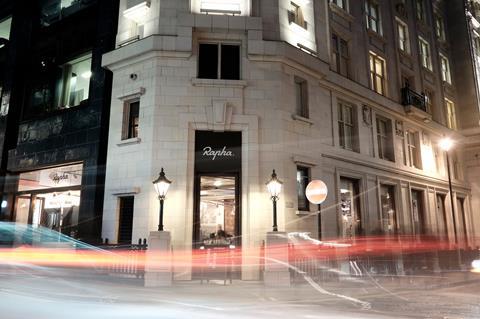 The best route?
Ask half a dozen people what they understand when the word 'experience' is deployed in a retail context and there's a pretty good chance that you'll get as many different answers back.
The term is a broad spectrum ranging from an enhanced level of service, characterised by much of what happens in food retail, to Collis' surprises in a department store.
It is entirely possible to engineer this as part of a store design, but offering a space in which experiences can be created by the shopper, given Smith's line of thinking, should also be part of what retailers and designers focus on.
Whether events are a profitable route for retailers to follow is a moot point.
Shops remain shops. Permitting those who enter them to enjoy the moment is probably a more direct road to enhanced sales.
Experience is, perhaps, what you choose to make it.