Not so long ago, the mere mention of buying breakfast on the move would have raised many an eyebrow, even among the busiest consumers.
Yet for millions of time-pressed commuters across Britain, that habit has become a regular feature of the Monday-to-Friday, nine-to-five lifestyle.
As the eating habits of contemporary consumers have changed over the past two decades, food businesses have been forced to act just as fast to adapt their models and meet the fresh demands thrust upon them by customers.
Grocers have moved into the convenience market and exponentially grown their smaller store portfolios, ploughing investment into building varied and competitively priced food-to-go propositions.
Companies such as Greggs have transformed their ethos and strategy – it morphed from a traditional bakery competing with supermarkets for take-home goods such loaves of bread, into a food-on-the-go operator serving baguettes, soups and salads for instant consumption.
And that need for speed among consumers has provided the opportunity for businesses such as Deliveroo, JustEat and Hungry House – which deliver restaurant food to people's doors – to emerge as serious players.
Lucrative market
According to forecasts from industry body IGD, the UK's food-to-go market will be worth £16.1bn in 2016, representing a 6.8% increase in spend compared with last year.
Grocers can lay claim to less than a quarter of that pie – around £3.7bn will be spent in supermarkets, hypermarkets, c-stores and petrol forecourt shops this year.
That figure is dwarfed by the £5bn raked in by quick-service restaurants and the £4.6bn spent in food-to-go specialists ranging from Pret A Manger to McDonald's.
Greggs boss Roger Whiteside believes "there's no sign" of food to go's growth slowing and wants to expand his estate from 1,730 shops to more than 2,000 to keep up with the rapid pace of change.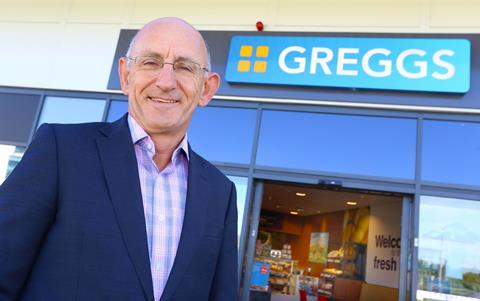 "People are clearly time-poor and convenience in food and drink is everything," Whiteside tells Retail Week. "They are out and about, going about their business and when they do that, they expect to have food and drink provision on hand."
The need to provide breakfast, in particular, has driven a radical change in opening times across Greggs' estate.
Only "a few years ago", the majority of its shops would open at 8.30am. Now, hundreds of store managers lift their shutters as early as 6am – and Whiteside says "it could get earlier than that" in some locations.
"Breakfast is a phenomenon," he says. "We all seem to have less and less time in the morning, so people are choosing to get out of the house and either eat and drink en route or at destination – and we are benefiting from that.
"There's another revolution that's still going on in delivery and instant gratification. We are interested in those trends and we can definitely see a future for Greggs in click-and-collect, in click-and-deliver.
"They all bring operational challenges, but we can see that is where the customer is likely to be going and retailers need to meet those demands in various ways."
New entrants
As retailers adjust to fulfil those needs, new businesses have entered the fray to create further headwinds.
The grocers are battling to gain their share of increasing disposable income, as people spend more freely on leisure activities such as eating out – and a fresh wave of disruptors spearheaded by Deliveroo, JustEat and Hungry House are making the temptation for consumers to treat themselves even more alluring.
Having restaurant food turn up on you doorstep after a couple of taps on a mobile device perfectly complements the "instant gratification" mandate of consumers that Whiteside refers to.
Deliveroo started doing just that in London in 2013, after the company's co-founder and chief executive Will Shu moved to the capital from New York and realised that the city lacked the food delivery culture of the Big Apple.
It now operates in 81 cities globally, working with 15,000 restaurants that wouldn't normally deliver including Pizza Express, Prezzo and Gourmet Burger Kitchen. Daily orders placed through the website have grown tenfold since January 2015.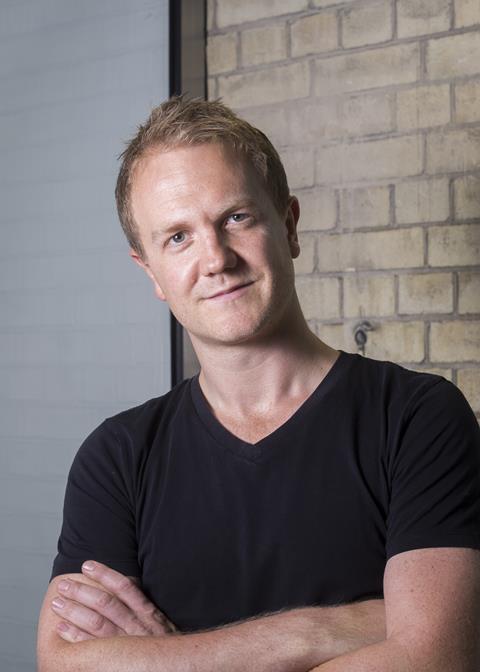 "As consumers lead increasingly busy lives, there is growing demand for simple conveniences such as good food. That's where we come in, delivering food people truly love from the best restaurants," Deliveroo's UK and Ireland boss Dan Warne explains.
And in the same way that breakfast has become a phenomenon, Deliveroo has created a seismic shift of its own when it comes to the way people eat.
"We've made Sunday night a new peak time for our restaurants," Warne explains.
"Traditionally, Sunday evenings have been a very quiet time for them. However, there is huge demand for restaurant food ahead of the dreaded Monday morning back at the office. Sunday nights are now a prime time for restaurant income, something that didn't exist a few years ago."
Impact on retailers
But what does the consumer captivation with convenience – and the subsequent emergence of firms such as Deliveroo – mean for mainstream supermarkets?
Sainsbury's has arguably muscled its way to the front of a long queue of grocers that are preparing for the prospect of similar 'middle men' encroaching onto their territory.
In the same way that Just Eat, Hungry House et al are taking restaurant and takeaway orders from customers and delivering them to their homes – eroding the direct business to consumer contact enjoyed by chains such as Burger King, Papa John's and Itsu – Sainsbury's boss Mike Coupe believes more businesses will emerge in the future to occupy a similar "intermediary" role for the weekly grocery shop.
But supermarket giants would rather continue to serve their shoppers directly, either in-store or online, and won't surrender to tying up with third-party delivery partners without a fight – a fight that Sainsbury's is already taking to its existing rivals to set itself up for the future.
The grocer's move to acquire Argos owner Home Retail Group has been driven by an overarching goal to be there for its customers "whenever and wherever" they want, while the launch of its Chop Chop mobile app and the impending extension of same-day deliveries to 30 stores underlines its ambition to fulfil shopper orders quickly and efficiently, without the need for a third-party delivery solution.
"There is probably a 20-year-old kid in California trying to work out ways of disintermediating the supermarket business."

Mike Coupe, Sainsbury's
The retailer is also experimenting with layouts in some stores, such as Alperton, to reflect shopper demand for food to go and convenience.
"A big trend in not just our industry, but consumer industries more generally, is towards having more choice and what I would call disaggregation and disintermediation," Coupe explains.
"You have more choice than ever and you have companies like JustEat, who effectively put themselves between a customer and the provider of the service.
"There is probably a 20-year-old kid in California trying to work out ways of disintermediating the supermarket business."
Coupe adds: "Companies like Deliveroo, Hello Fresh, even UberEats – who are big in the States – these kinds of companies are looking covetously at our space and trying to work out how they might interact with our customers differently.
"That's why things like the Chop Chop app that we are trialling, in effect, allows customers to give an order to somebody else – it doesn't have to be one of our colleagues, it can be a friend or a relative. That's the kind of way that we are thinking about these things.
"We want to allow people to build shopping lists and then they may choose to give a friend, a relative or ultimately someone else who will do their shopping for them. We can see that trend towards the marketplace."
With growth in the lucrative food-to-go market showing no signs of slowing down, retailers such as Sainsbury's and others will continue to evolve.
As if the grocers didn't have enough on their plates, the changing face of the way people eat is dishing up plenty more food for thought.
The £16.1bn food-to-go market
According to analysis from IGD, the UK food-to-go market is split into five distinct segments:
Coffee specialists: £2.7bn
Operators including Costa, Starbucks and Caffè Nero have continued to expand, experimenting with new lunchtime options, evening ranges and seasonal lines.
Quick-service restaurants: £5bn
Premium burger chains have been expanding, while many operators have been increasing their focus on health and nutrition with more salad and fruit ranges to entice the health-conscious consumer.
Food-to-go specialists: £4.6bn
These firms have been growing in scale and impact as more of them move beyond London, introducing new health-driven brands and using technology to personalise the shopper experience.
Convenience, forecourt and other retailers: £2.5bn
Mainstream grocers and smaller retailers have introduced specialist food-to-go counters in stores and focused on the different times of day shoppers purchase food to go, investing in distinct propositions for breakfast, lunch and food for tonight.
Supermarkets and hypermarkets: £1.2bn
Larger grocery stores have adapted to the convenience mission of shoppers by piloting new formats, moving food-to-go counters to the front of stores and expanding the proposition beyond the traditional sandwich, snack and drink deal.