As bellwether Next unveils a 8.2% jump in pre-tax profits to £271.8m, its well respected boss Lord Wolfson gives his thoughts on the big issues in retail.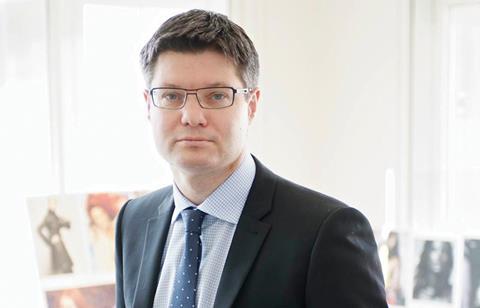 WOLFSON ON….THE HIGH STREET
"There is no reason why city centres shouldn't thrive. They need four things. They need good, quick access by car, they need plentiful, cheap parking, they need a dense pitch of shops preferably with some sort of canopy so people don't get wet and some sort of pedestrianisation so people don't get run over and they need units that are large enough to take the sort of ranges retailers have these days which is significantly bigger than in the 1960s and 70s and if you can deliver all these things you can have a thriving town centre. All the other frills and gimmicks won't change a thing.
"It's about what city centres do for themselves. If they do the right things and make the right investments and make it easier for people to shop and easier for retailers to display their ranges then business will come and if they don't it will die."
WOLFSON ON…THE ECONOMY
"Things have stopped getting worse but they haven't started getting better. For the consumer, the credit squeeze is over that's good news as one of the drags on sales has disappeared, however it is not the same thing as a recovery. We won't see any real recovery in retail sales until we see real earnings growth and that looks like it's at least a year off. A credit-led recovery is unsustainable."
WOLFSON ON…THE WEATHER
"What we've seen in the past three years is increasing volatility in customers buying closer and closer to the point at which they need to buy clothes. That means inevitably in August and September there's a lot of people who want to buy warm weather clothes so there is an opportunity [to have more transitional stock] but I don't think it's going to lead to a revolution in retailing. The end of season Sale will become less important and the mid-season Sale become more important and [we'll have]more distinct spring and autumn ranges rather than spring summer and autumn winter."
WOLFSON ON…MULTICHANNEL
"Our retail and online business works hand and hand. 38% of the orders made from home are now delivered to store. Having a retail businesss can benefit your online business and the two businesses can work together."
WOLFSON ON…RENTS
"Rents will have to downwardly adjust to reflect that there is now business done online but I don't think it's the end of shops. In new shops we're often getting lower rents and shorter terms."
WOLFSON ON…PLANNING
"We're not going to be a soft touch, we're going to fight and not be put off by planners who are unenthusiastic. There's a much better understanding in certain councils that new shops create wealth. The thing about our out-of-town developments is that none of them involve shutting and losing a city centre presence."
WOLFSON ON…FAST FASHION
"We haven't got any rabbits out of hats. I don't think there is an opportunity to radically change responsiveness.
"The art of getting fashion right is the art of taking fashion risks rather than response. We can be cleverer in taking more risk in fabrics and managing that more carefully before we've decided which garments we're going to do."
WOLFSON ON…INTERNATIONALISATION
"If you look at other people's experience overseas certainly or our own and Tesco's it would suggest that caution is the best approach. If I've got surplus cash I'd rather give it back to my shareholders than invest in highly speculative overseas commitments that could lose us lot of money.
"People whose ranges are tailored to this country determine the rent paid. So our range might appeal to 80% of the people in Britain, an overseas retailer might appeal to 10%. If you only appeal to 10% of people in a town or city you can't afford the rent that a local retailer can. But you can service that small number of people who do like your products online as there's no fixed overheads.
WOLFSON ON…YOUNG FASHION
"Young fashion has been a very tough place to be. Students leaving college are finding it very difficult to find jobs and people have now realised that student debt is real debt. That whole youth market has taken a knock."
WOLFSON ON…FULFILMENT
"The final piece of the jigsaw is 10pm cut off for free next day delivery to store. At the moment we're at 9pm, we'd like to get to 10pm by the end of this year. It's hard to think where the next step change will be."
WOLFSON ON…THE HOUSING MARKET
"The housing market could go one of two ways. If the increase in transactions lead to house building that would be fantastic and means there's long term growth prospects for home furnishing businesses in the UK. If it's just house price inflation at some point there's going to be an accident."