Latest news, insight and analysis on Asda and George
Asda – owned by Walmart - is the UK's second largest retailer and grocery superstore operator with a 17.3% share of the market in October 2011. In late-2011 there were 525 stores, comprising 303 superstores, 29 large supercentres, approaching 170 supermarkets and 27 Living stores.
As Sainsbury's small store portfolio overtakes its supermarkets for the first time and Tesco, the Co-op and Morrisons aggressively expand their convenience portfolio, the hunt for small space is intensifying.
It's no secret that all of the UK's big supermarkets sit on large property portfolios.
Full company profile for Asda, including: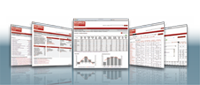 Powered by: