Latest news, insight and analysis on Asda and George
Asda – owned by Walmart - is the UK's second largest retailer and grocery superstore operator with a 17.3% share of the market in October 2011. In late-2011 there were 525 stores, comprising 303 superstores, 29 large supercentres, approaching 170 supermarkets and 27 Living stores.
The grocer hopes customers haven't tired of ads featuring singing animals, as its Easter campaign focuses on the Beat Not Match policy.
We are living in the age of the customer when traditional bricks-and-mortar retailers are pitched against e-commerce shopping and omnichannel retailing that creates a seamless integrated customer experience.
Full company profile for Asda, including: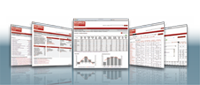 Powered by: