Latest news, insight and analysis on Asda and George
Asda – owned by Walmart - is the UK's second largest retailer and grocery superstore operator with a 17.3% share of the market in October 2011. In late-2011 there were 525 stores, comprising 303 superstores, 29 large supercentres, approaching 170 supermarkets and 27 Living stores.
Which retail Christmas ads generated the most buzz? Data from YouGov's Brand Index highlights whose ads worked and who didn't.
There are occasionally some parallels between retailing and football. Granted, the average IQ level is generally higher in retail, and the salaries generally lower.
Full company profile for Asda, including: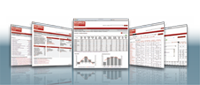 Powered by: