In an interview at its flagship Bluewater store, Clintons vice president of marketing and ecommerce Tim Fairs told Retail Week that Clintons was well positioned to take on its rivals in the card sector, including Card Factory and Paperchase.
"We turn over £200m and we serve 36 million customers over the course of the year. There's a definite need for Clintons on the high street," Fairs said.
After being bought out of administration by American Greetings, Clintons set about transforming the store estate and rolling out its new red signage.
"We've overhauled the card range, the price point, the gifting range and all aspects of the store environment. The brand now has a new lease of life," Fairs said.
However, the transformation work is ongoing and there are around 100 stores left to be refurbished.
"There'll be some openings, very few closures and we'll modernise a few of the stores as well," he said.
A unique proposition
Clintons' low-price rival Card Factory is on an expansion drive – opening 50 stores a year as it aims to reach 1,200 UK stores. Clintons also faces pressure from up-market players such as Paperchase.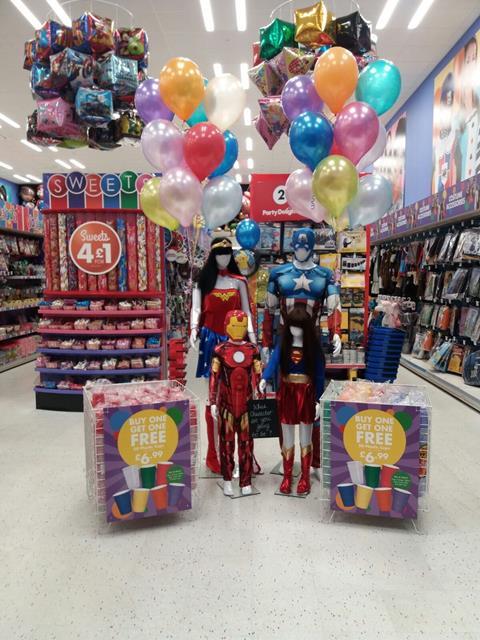 But Fairs argues that its offer is unique.
"I don't subscribe to this whole theory about being squeezed. There's no other retailer in the UK that offers what Clintons offers.
"I think as long as you're doing something that addresses a customer need and you're doing it differently, you've got a very successful business."
Fairs describes Clintons as a core-to-premium brand.
"What we offer is a broad church – we sell cards for 99p and £15 with a lot in between," he said.
"Our USP is a combination of choice, service, quality and narrative – our competitors offer great value, but our customers want a great verse.
"Within the company we have copywriters who spend all their time writing individual verses tailored to different life stages and scenarios. That is why a lot of customers come to Clintons and not anywhere else – you can't get that anywhere else."
Clintons has also launched a party-focused proposition – Party Delights – and has begun installing party shop-in-shops at its stores.