In the cost-of-living crisis, affordable retailers have never been more relevant to price-conscious consumers, but which have been making the most of the mood of the nation? And which are set to turn market share into future growth? To find out, the Retail Week analyst team has tracked group sales across 15 of the biggest value retailers and analysed their compound annual growth rate to predict how much bigger they'll be in five years' time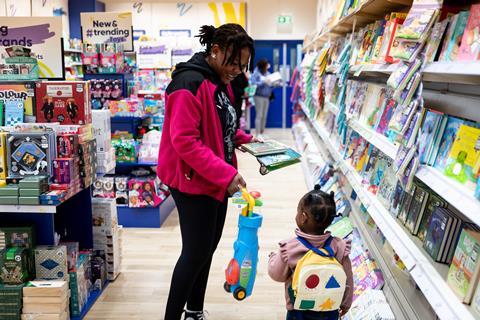 Given the pressure on the nation's finances, you'd be forgiven for assuming that all discount retailers are cashing in right now but the reality is more nuanced.
Some appear to have seized the opportunity and sales are rocketing, some have managed to maintain steady growth even at great heights and others have struggled.
"There is a mixed picture of results for a number of reasons," says Retail Week data and insights director Lisa Byfield-Green.
"Some retailers were heavily impacted by the pandemic and so the 2021/22 results reflect a strong bounceback as stores reopened and customers returned. This is the case for The Works, Matalan, The Original Factory Shop, Shoe Zone and Card Factory. Others are building on strong momentum gained during the pandemic when they benefited from their essential retailer status to win new customers.
"Retailers that are winning in the value sector are those that have managed to acquire new customers and invest for long-term growth. This includes investment in stores, propositions and, in some cases, expanding their omnichannel offering. This is not easy for all retailers, as margins are notoriously tight, but that is what is needed to fully benefit from more cost-conscious shopping trends."
Retail Week defines value retailers as those which focus on offering high-quality products at affordable prices
For UK&I-based companies, group sales data has been used which may include international sales
Investing in growth
This is well illustrated by the retailer at the top of our ranking – The Works. Chief executive Gavin Peck tells Retail Week the growth is a testament to its strong turnaround plan and moving away from a variety discount model to affordable family products.
"We have set up a new purpose, which is to inspire learning, reading, creativity and play, and we made our proposition much more focused around that," says Peck.
"We started to align a brand and customer experience that's much more focused around that purpose and gives a better shopping experience. Our stores aren't as cluttered as they used to be and we have more customer-focused ranges.
"We're starting to win new customers and we've started to change perceptions of people who probably came into The Works five or 10 years ago and were slightly overwhelmed with the cluttered, general discount, Aladdin's cave feel.
"We've gone from being set up as a general discounter – almost selling anything to anyone – to being much more focused. The core of our business and the focus of our customer base will be on families and, ultimately, kids."
B&M and The Range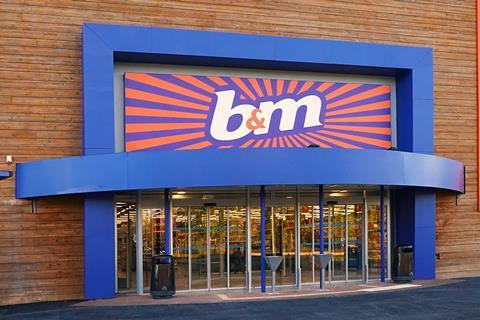 Other retailers that invested during the crisis are B&M and The Range. Both remained open during the pandemic and enjoyed great growth, so haven't seen the catapult effect that the shuttered retailers in this ranking did, but both can boast some of the highest predicted growth rates on the table, with B&M expected to pack on 6.3% within five years and The Range just edging past with 6.5%.
"B&M saw a 30% surge in sales in financial year 2020 when its essential retailer status paid off and its 2021 sales only edged down marginally," says Byfield-Green.
"That demonstrates how B&M has won over a lot of new customers and maintained their loyalty. It is also a very profitable business, with margins strengthening to 13.1% in 2021, which has allowed it to focus on store expansion and infrastructure to support its ongoing growth.
"Similarly, The Range saw sales growth slow in 2021 to 4.5% but this followed a 35% surge in 2020. Profit margins have come under increased pressure but remained healthy at 9.8% in 2021. Like B&M, The Range benefits from its private ownership and has been pursuing rapid expansion, finding success from a growing customer base of bargain hunters."
Aldi and Lidl have also won the affections of bargain hunters during the cost-of-living crisis, both winning staggering sales over Christmas, growing by 26% and 24.5% respectively. Byfield-Green says we should expect to see their position in the market begin to mature, with CAGRs for their UK businesses forecast to reach 5.3% (Aldi) and 3.9% (Lidl).
"As inflation begins to ease next year, we anticipate some slowdown in the rate of growth for Aldi and Lidl. However, both have aggressive store opening plans and will continue to disrupt the grocery market," she says.
Primark set to win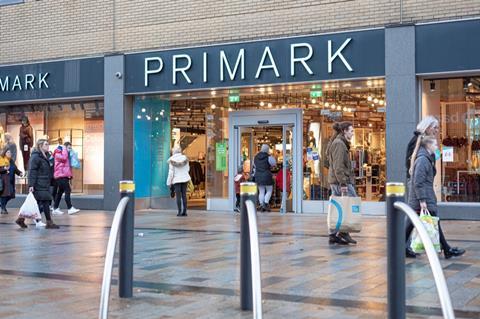 Although its 2021/22 results were impacted by store closures, which affected its position in this ranking, the retailer expected to grow the strongest within the next five years is Primark, with a CAGR of almost 8%.
Reasons for this include its appointment of a new strategic advisory board, international expansion plans and its current focus on homeware, which Retail Week lead analyst Wendy Massey says has been timed perfectly with rising demand from shoppers looking for ways to update their homes on a budget.
"Primark has scope to make a big impact on the home sector – its value-led offer will take it into competition with Dunelm as it continues to grow, while its huge physical presence means it could take share from the likes of H&M, which has also been growing its home offer, as well as Next," says Massey.
"Other retailers that could potentially lose share to Primark include B&M, The Range, Wilko, TK Maxx and even the superstores. I think the point of differentiation with Primark, though, will be the fashion focus and the opportunities for shoppers to browse the home items when in-store and make a few impulse purchases."
Tough competition
The discounters that have struggled to make a success of the economic situation, and don't have a sunny forecast as a result, tend to be those who have not been in a position to invest such as Wilko.
"Wilko experienced 'unprecedented challenges' after the pandemic impacted footfall to its town and city-centre stores, which has been compounded by supply chain disruption leading to gaps on shelves," says Byfield-Green.
"Wilko was loss-making in 2021 and this lessens its ability to invest and transform as rapidly as others, leaving it open to tough competition from others in the sector. Wilko has recently narrowed its focus to concentrate on fewer categories such as household, garden and pet and aims to strengthen these while growing its appeal to a broader customer base."
It might be a mixed picture but with billions set to be added to the sales of these 15 value retailers alone in the next five years, for most in the sector, savvy shopping is going to be lucrative for years to come.