The UKIP manifesto pledges to stop big businesses delaying payments to smaller companies with the prospect of "significant fines" for offenders.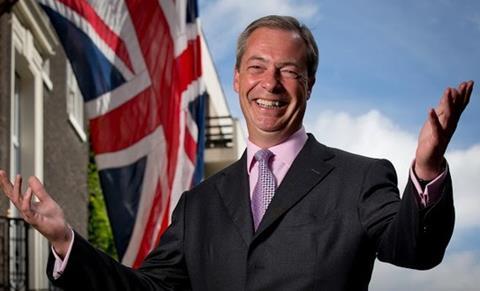 The proposals are part of UKIP's ambition to "rebalance power from large corporations and big government institutions and put it back into the hands of the people of this country".
UKIP's manifesto argues it is unacceptable for big businesses to "exploit" smaller firms by deliberately delaying payments.
It added: "The last thing they [small businesses] need is to be bullied into providing interest-free loans to their customers".
UKIP's scheme would allow small businesses to provide HMRC with evidence of repeated late payments beyond the agreed terms alongside evidence that timely requests for payments were made.
HMRC would carry out an inspection of the company's records if there are multiple complaints about the same company and the identity of the complainant company would remain confidential.
If a large company is systematically exceeding contractual terms of payment a sanction of "significant fines" that are proportional to the extent of the abuse would be levied. Fines will escalate for repeat offenders and would be noted in the offending company's statutory accounts.
The party also said it will:
Remove VAT on certain goods and services once the UK has left the EU
Crack down on corporation tax avoidance by ending the practice of businesses paying tax in the EU or associated country they choose
Set up a Treasury Commission to monitor the effectiveness of the new Diverted Profits tax
Reverse the Government cuts in the number of minimum wage inspectors in both England and Wales and end income tax on the minimum wage
Introduce a Code of Conduct for zero-hours contracts that will require businesses to offer a full or part time contract to those on a zero-hours contract for over a year
Cut business rates for small businesses
Place a five-year moratorium on immigration for unskilled workers
Restrict access to the EURES jobs portal, which UKIP claims" has become the 'go-to' source for employers looking for cheap labour from overseas"
Allow British businesses to choose to employ British citizens first
UKIP MEP and employment spokeswoman Jane Collins said: "Being in the European Union is damaging the prospects for British workers. Uncontrolled mass immigration has driven down wages and for many jobs, the minimum wage is now the maximum wage.
"Meanwhile, fewer new jobs are being created because of excess EU regulations. British workers will fare much better when we are out of the EU."