Toys R Us' UK site was down for around an hour today after a technical issue temporarily affected the site.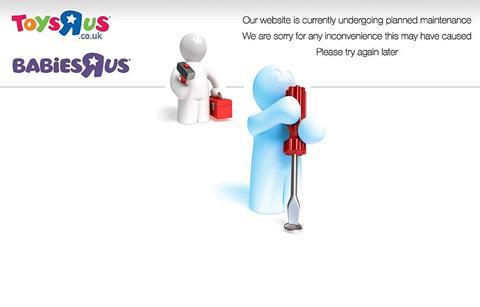 The US-owned toy retailer's site went down just before midday today with a message telling users "Our website is currently undergoing planned maintenance. We are sorry for the inconvenience caused".
A spokesman for the retailer said: "There was an issue earlier today for a short period of time. We are currently investigating what happened."
Gareth Evans, head of client services for website monitoring company Sitemorse, said: "This would not be a good time to make any changes to your systems."
He added that a Friday afternoon would be a key trading time for any toy retailer so close to Christmas.
Toys R Us said that the fault was not due to the site being unable to handle traffic.