In this exclusive extract from former Ikea chief executive Anders Dahlvig's book, he assesses what makes a great shop.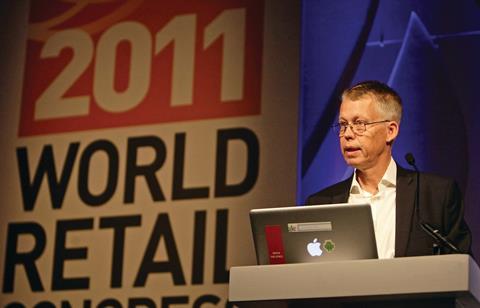 The task of the retail store is to combine a high level of inspiration and commerciality and an exciting and smooth shopping experience – and at the same time be a very cost-efficient sales machine. These high standards need to be kept up consistently during long opening hours seven days a week. To be able to compete on prices and maintain a profitable business, retailers must be better than the competition at operating efficient stores.
The challenges of growth
Over the years, Ikea stores have increased substantially in size. Let's look at some of the numbers. Sales of $140m (e100m) per year are not unusual. Stores are open 60 to 70 hours a week. Most of them have 500 plus employees, and staff fluctuation can be between 4% and 80% a year.
More than 50% of these store employees have less than two years of experience. More than 50% work part-time. More than 2 million visitors per year pass through an average store.
Customer service expectations have increased over the years, and the pressure to reduce costs is higher than ever before. Meanwhile, staff costs have grown to 40% of the total cost base of an Ikea store. Increasing store productivity is essential to improve the overall cost level and to continue delivering low prices.
The challenge during the 10 years 1999 to 2009 was the imbalance between reduced sales prices and increased salary costs. Sales prices were reduced on average 2% per year while at the same time salaries increased by some 3% on average per year.
This required around a 5% productivity increase every year just to stay at the same cost level. The company achieved this level of productivity, but an 8% to 10% productivity increase was needed to improve the cost base. This has proven very hard to achieve so far given the challenges of improving store standards, longer opening hours, and higher service requirements.
So what are some of the key strategies needed to achieve the task of operating a retail store – combining high standards with increased productivity? Primarily, all parts of a retail company must be focused on setting the right conditions for the stores.
Again, this is an example of where working as one company rather than suboptimising the parts has its advantages. Simplifying the store operations must be a key priority for all parts of the organisation. Secondly, customers must be even more integrated in the sales process, doing more themselves while having the perception of an improved service level. Thirdly, the stores must be focused on people management. And fourthly, the store must relentlessly work on improving standards and operational excellence through benchmarking.
Standardisation of solutions
Setting the right conditions for the store involves a number of things—standardisation of sales solutions, logistical work processes that minimise the movement and handling of products in the store, and the use of technology and IT to further simplify work procedures. Looking at the Ikea example, standardising sales solutions is a fairly recent phenomenon. Back in the 1990s, most sales solutions were developed in isolation in every retail country. There were no global resources co-ordinating this.
Today, practically every sales solution in the store is standardised, such as the layout and size of the sales areas, room sets, materials used, and equipment. There are also very specific standards for sales steering – that is, what products to promote and how to do it.
The work to improve the logistics of the store has been one of the main cornerstones within Ikea to improve productivity and product availability in the last 10 years. I would even say that this is the main reason for the 5% productivity increase per year that has been achieved.
One priority has been to move all products directly from arrival at the store to their sales location without any additional storage inside the store. Another priority has been to review all sales packaging, to increase the amount of goods on pallets, and to maximise the ready-to-sell packaging coming into the store that requires minimum re-merchandising.
The use of technology and IT to improve the conditions of the store has increased substantially in importance during the last few years. It is difficult to believe that only 10 years ago, we didn't have Facebook, YouTube, the iPod, the iPhone, and home broadband. The digital revolution is no doubt a blessing for improving sales and operational processes in the store, but it is also a formidable competition for the customer's wallet. We see declining spending on home furnishings in favour of electronics and telecommunication.
Maybe the most important example of improving the conditions of the store is the use of the web to prepare store visits. In only around 10 years, visits to the Ikea website have increased from virtually zero to 500 million per year.
IT and digital media will become more and more important to the store experience when it comes to improving services (ie, self-serve checkouts, product price checks, loyalty cards, customer credits), operations (ie, pricing, tracking stock movements), and sales (ie, showing more solutions and showing how to apply the products).
New technology will help improve work processes for the employees, but, even more important, it can help integrate the customer more into the sales process.
Motivating the customer
A second strategy is to integrate the customer even more into the sales process. I think that when customers feel that they are in charge of an activity, they often perceive it as better service even if it means more work for them. An Ikea example is the introduction of the already mentioned self-serve checkouts, a technique that can be introduced also for product returns.
On the Ikea website, customers can look for products and ideas but can also download kitchen planning systems, allowing them to plan kitchen designs themselves and digitally co-ordinate final adjustments and payment. This solution is also being introduced for other areas of the range. In the future, perhaps customers will also be able to do all steps in the sales process themselves. This development will be a key driver to productivity improvements in the years to come.
Focus on the people
The third strategy involves the people management of the store. 75% of Ikea employees work in the stores. The most important task of the store is to attract, develop and retain good people. This is a challenging task in a retail environment.
In my opinion, some key factors in creating conditions to successfully develop a store are to contain staff fluctuation to around 20% per year; to have no less than 40% to 50% full-time employees; and to retain store management, ideally for five years but no less than three years. This stability and continuity is necessary to avoid being stuck in daily challenges and to avoid just coping with the day-to-day business rather than developing it. Strong leadership, focus on competence development, and good staff planning are key to good people management.
Benchmarking
The fourth strategy is benchmarking to drive store performance. In the 1990s, Ikea started a commercial review process where the standards of all areas of the store were defined and then the most experienced people were used to make reviews of the stores on a regular basis. The process was led from the Ikea Group level, but over time, more and more of the work was delegated to each country organisation. The review process started as a control activity, but over time it matured and is today seen more as a training and learning activity.
In 2006, another system was put in place, wherein all Ikea stores and countries were measured and compared on different key performance indices (KPI). Everything from sales, productivity, and direct deliver shares to different service measurements was compared – in total around 20 different KPIs. Interestingly, for most KPIs, the difference between the best and the worst performing stores was more than 100%. So with the same range, the same concept stores, the same working methods and IT systems, and the same training programs, it is still possible to have large differences between stores.
The company was putting many resources into different new development projects, but at the same time it was evident that if Ikea could just move all stores up to the level of the best 25% of stores for each KPI, the potential to improve the results was significant. These results could be achieved practically without any new development.
It was just a matter of copying what the best stores were already doing.
These two examples illustrate the challenge of managing both innovation and execution. Ikea is, perhaps, better at innovation than it is at execution. The challenge is to maintain this strength but at the same time to become better at execution. Doing so calls for more centralisation, standardisation, discipline, and control – all of which, in many respects, can be seen as the very antidote of an innovative business environment.
Becoming both innovative and execution oriented at the same time is no easy challenge. Freedom versus control. Change versus standardisation. Decentralisation versus centralisation. Innovation versus execution.
Managing these contradictions is a big challenge. Many have failed, ending up with only the disadvantages of the big company, such as bureaucracy and complacency. Some have mastered the advantages of being big, such as economies of scale and efficiency, but have lost personality and a small company feel.
Ikea is still in this transformation phase and needs to make sure that it can achieve both innovation and execution while remaining a company with a heart and soul.
To sum up, achieving high store standards and productivity calls for a strategy of:
• Setting the right conditions for the store
• Integrating the customer even more into the sale process • Strong people management • Benchmarking to improve store standards and operations
Cornerstones of good business
A vision with a social ambition combined with a strong value base This vision is the very foundation of the business. It defines who you are and how you do things – how you make decisions, what behaviour you exhibit, and what strategies you employ. Building strong values and creating a vision with a social ambition will help you improve not only your profitability but it will also help you gain the respect and trust within society at large
A business model wherein the product range and price are the main differentiators between you and the competition You achieve this business model through company control of the entire value chain from product development and production to retail outlets
Market leadership and a balanced global portfolio of markets that defines the company's short- and long-term growth ambitions To leverage risk and prepare for future growth, you must establish a healthy mix of mature markets and future growth markets
Company control by a committed owner This will ensure important criteria for success, such as a long-term perspective and a willingness to take risk, as well as establish a company heritage, a purpose, and strong values
Big-ticket Outlook
Although trading conditions are dismal for furniture and big-ticket retailers, former Ikea boss Anders Dahlvig believes that downturns bring opportunity, he tells George MacDonald.
Dahlvig, who ran Ikea for 10 years until 2009 and is now a non-executive director of retailers including Kingfisher and H&M, believes that retailers able and willing to take a long-term view will emerge as winners.
When times are tough, he maintains, the temptation may be to increase prices and cut costs but that approach is only sustainable for a short period.
"In reality, customers will not be able to buy when prices increase," he says. "My advice would be to try not to be too greedy on the bottom line but to invest in things like lower prices and earn consumers' trust to ride out the storm."
Dahlvig recalls that at Ikea, which was operating to a 10-year plan, management considered during a previous downturn – when the dotcom bubble burst – how it would handle similar conditions when they arose again.
Unlike those teetering on the brink, he says hard times bring opportunity for the prepared. "Land is cheaper, salaries are lower – there are a lot of good things in a downturn," he says.
But operational excellence must be combined with strong corporate values and responsibility, he believes, which also resonate with consumers.
"If you have a very short perspective you can get away with just being focused on price and not the things that impact on society. If you are in for the long haul it's unwise to change for the short-term – you will quickly lose the trust of the consumer."
Discussing his book he concludes: "The subject that interests me is how you combine the demands of shareholders and the demands of contributing to a better society.
"Trust and respect for business in general is deteriorating in many parts of the world. What I'm trying to address is that you can combine profit with being a good citizen – in fact you can probably be more profitable."
Retail Week readers can order The Ikea Edge (McGraw-Hill, £17.99) for the special price of £14.50 (incl p&p).
To order visit Mcgraw-hill.co.uk and apply the code IERW12 or call 01628 502 720. Offer valid until June 30, 2012.