Retailers are hopeful that the Olympic Games will give a boost to consumer spending. Rebecca Thomson finds out what retailers need to do to make sure they are ready for the big event.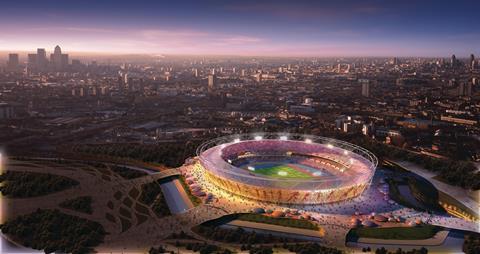 Retailers' involvement
John Lewis is the official Olympics retail partner. It will sell London 2012 merchandise from two 5,500 sq ft areas at its Oxford Street and Stratford stores, some of its staff will be working on the Olympics and its Partners in Sport Programme is helping its employees to take up sports and become trained coaches
Links of London is the official jewellery supplier. It launched its first Olympics collection in October and will produce more in the run-up to the Games.
Next is sponsoring the Games and will provide uniforms for officials and suits for London organising committee staff. It is designing outfits for Team GB athletes at the opening and closing ceremony, and will supply linen for the athlete's village.
Sainsbury's is the first company to only sponsor the Paralympic Games. It will be promoting the Games in its 875 stores and selling merchandise.
The start to 2011 has not been easy for retailers - cemented by last week's news of the biggest plunge in retail sales in 16 years during March. Amid the bleak landscape of administrations and profit warnings, retailers are pinning their hopes on London 2012 to cheer up the nation, haul in tourists, encourage them to shop and boost their coffers.
Positive news is certainly needed. The March retail sales figures from the British Retail Consortium revealed a fall in total sales of 1.9% during the month, and a fall of 3.5% year on year. BRC director-general Stephen Robertson called it the "worst drop in total sales since we first started collecting these figures in 1995", and said it's a strong indication of the kind of pressure consumers and retailers are under.
Disposable incomes have fallen for the first time in 30 years, and several retailers including Alworths and Oddbins have entered administration since the start of 2011. Even the normally untouchable John Lewis has had a slower start to the year, compared with its previous run of constant sales growth.
It all comes down to the consumermindset, which unquestionably needs a lift. But with the cost of living rising and many fearing for their jobs, will the Olympics really do so much against such a difficult backdrop? No matter how celebratory the mood, it remains to be seen if consumers will actually open up their wallets if incomes continue to be squeezed and jobs continue to go.
"You can't copy and paste the Sydney or Beijing Games to these Games"

Simon Rider, The Retail People
High spirits
Some retailers are optimistic, though - and their keenness to associate themselves with the sporting event reflects that. John Lewis and Next are both sponsoring the main Games, Sainsbury's is sponsoring the Paralympics and Links of London is the official jewellery supplier. John Lewis director of selling operations Nat Wakely says he's convinced the economic gloom will be helped by the event and that "there will be a feeling of celebration and exuberance having the Olympics in the country". He adds: "You generally see the mood lifting on all major sporting events, especially if the national team does well. Any number of product categories would benefit - people will buy TVs to watch it on, and fashion and partywear will do well."
Preparing for the Olympics
Make sure there are enough staff to cope during busy periods, and if possible match linguistic ability to the kind of tourists expected.
Ensure product mix suits visitors by looking at category management early on.
Consider how difficult it might be for people to get to work on time in the busiest areas of London. The same problems could apply for the supply of stock - John Lewis says it is waiting to see how the public transport network in London looks next year.
Work out how to capture sales after the event and capitalise on the international visibility it gives your brand.
Robust planning is what will get retailers through the busy periods.
Others are less convinced, and believe it is difficult to know how celebratory the mood will be until it becomes clearer how much will be going on outside of Olympic venues - festivals, concerts and processions will all play a role in boosting general spending. Andrew Morris, associate director at consultancy Egremont Group, says he is confident such events will be going on, but he "hasn't yet heard of any concerted efforts or a series of activities that are really going to lighten the mood".
In terms of specific Olympics facts and figures to give retailers an idea of the scale of the opportunity, there are 8.8 million tickets in total, and 75% of those are on sale now to UK residents. Of the remaining 2.2 million, about 1 million will go to national Olympic committees in other countries for purchase by international visitors.
The Greater London Authority says there will be about 5.3 million domestic and international visitors in London during the event, and national tourism agency Visit Britain says that it will release estimates on visitor numbers closer to the time.
Big spenders
Meanwhile, Christine Cross, chief retail and consumer adviser at PricewaterhouseCoopers, says it predicts there will be about £3bn worth of retail spend over 64 days - although this does include spending on food and food service. And the London Organising Committee for the Olympic Games (LOCOG) says it wants about £100m of its £2.2bn revenue to come from its retail products, sold through UK retailers and its own official shops.
These are all predictions, but it is safe to assume that there will be plenty of people in London next summer, and a respectable hike in some other parts of the country too such as Weymouth, where the sailing events will take place and Glasgow, one of the football venues. So how can retailers capitalise on this? Former Phase Eight chief executive Simon Rider, whose company The Retail
People will run the 100-odd official stores and kiosks in Olympic venues around the country, says it will require careful planning.
The crucial factor that sets London 2012 apart from any other project is that it only happens once, and anyone playing a central role in the event or hoping to profit from it needs to be on their toes. "This is very much a one-shot event," says Rider. "We can't take last season's numbers and adjust them and we can't learn from our experience and apply it to the 2013 Games. It's about understanding and using data, experience and expertise, and commonsense."
While tourists are expected to leave London and visit places like Bath, Edinburgh and York, Morris remains unconvinced that towns and cities untouched by an Olympic venue or that aren't tourist hotspots will see much of a footfall boost from the Games. "I don't believe places like Leeds, Nottingham and Plymouth, for example, will experience too much that is different to a normal summer," he says. "The extent of the uplift will depend on your proximity to the sporting destinations and whether you're a tourist destination."
To make the most of the boost in footfall, Morris says retailers should be looking at category management and buying, making sure they've got the right products for the people coming in. "It's almost trying to anticipate what the changes in traffic will look like and who's going to be coming in. You need to stock the right things, and map your supply chain to the Games."
Games experience
Rider's retail team comprises people who have worked on previous Games and other major sporting events, and says that good inventory control and replenishment will all be vital. "We need to be as fast and responsive as possible." Rider has specifically recruited people who have worked within retail at major sporting events before. "This is not something you can do unless you have advice and expertise from those who have done it," he explains. However, he also warns that you "can't copy and paste the Sydney or Beijing Games to these Games though - in terms of retail, London is likely to be bigger".
The London 2012 lowdown
The whole event runs from July 27 to August 12. The Paralympic Games run from August 29 to September 9.
There are 8.8 million tickets, and 75% are on sale now to UK residents. Of the remaining 2.2 million, around one million will go to national Olympic committees in other countries for purchase by international visitors.
The Games will take place across the UK. There are a range of venues in London; football will be played in Coventry, Cardiff, Manchester, Newcastle and Glasgow; rowing will be held in Eton Dorney near Windsor; mountain biking will take place in Hadleigh Farm in Essex; canoeing will be in Hertfordshire; and sailing is in Weymouth.
Links of London says it expects most of its sales to be in the two weeks prior to the Games and during the event.
"It won't be until next year that things really take off," says a spokeswoman. "We would certainly like to get the ball rolling this year, but in general, most people won't start ramping up their activity until early next year."
The jeweller says the Games provide a window for the brand to showcase itself to affluent international consumers, and Cross agrees it would be a missed opportunity to let these tourists trickle through the UK without attempting to build a relationship with them. She advises offering customers the chance to pay for store purchases using their mobile phone, meaning their data can be captured at the point of sale in the same way that online transactions capture customer data. "It's such a huge opportunity to capture the data of relatively high net worth individuals," she says. Wakely agrees the international exposure is a bonus, especially when John Lewis is planning to open its website to international markets this year. He is confident there will be a significant uplift in tourists in London next year, both during the Games and before and after. "It's a great international setting for our brand," he says.
"You need to stock the right things, and map your supply chain to the Games"

Andrew Morris, Egremont Group
LOCOG head of licensing and retail Simon Lilley says the opportunity is greater than normal for retailers. "What's unique about this compared with other sporting events is that things like the World Cup tend to be male dominated. The Olympics is incredibly broad. It's like 26 world championships happening at the same time."
There's certainly no lack of positivity around this major sporting event, but can it lift the UK out of its current economic rut? Rider believes it's inevitable: the Olympics is the biggest show on earth and having it on our doorstep will eventually permeate everyone's psyche - even the cynics. "It will probably happen slightly later than everybody would ideally like, but there will be a huge pick up."
Amid all the negativity on the retail landscape, it is refreshing to hear so much positivity. Here's hoping that this optimism rings true.