Andy Atkinson, Morrisons' new marketing director is under no illusion as to the challenges that lie ahead for him in the role.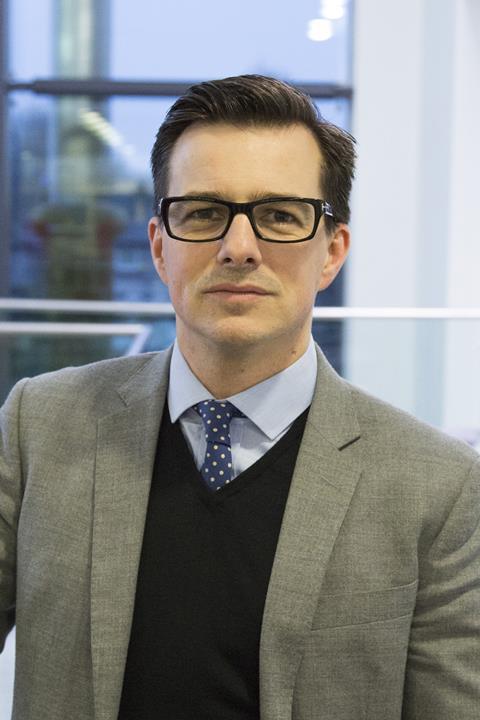 Having spent nearly a year covering the role on an interim basis, Atkinson – formally named Morrisons' marketing and customer director on Tuesday – has already faced a steep learning curve. And it is just the beginning.
While encouraging results from the crucial Christmas trading period were welcomed by surprised analysts, nearly all spoke of the need to maintain that positive progress with a clear, bold strategy that truly differentiates the Morrisons' offer from its rivals.
Even the grocery giant's boss David Potts admits it has yet to turn the corner.
Listening to the customer
Listening has been the mantra over this first year, says Atkinson. "Back in March when I took over, we began a major listening programme. We spent three or four months talking to customers about what they value most about Morrisons and what they want."
The answers were clear: customers love the quality fresh food proposition available through Morrisons' Market Street and want great value for money.
"They also talked about there being a buzz or an atmosphere in stores," adds Atkinson.
"Rather than it just being a big box, it feels local and vibrant and that comes from our people. Customers love being able to talk to staff and get advice."
Artisanal focus
This new understanding very clearly informed the supermarket chain's Christmas campaign.
Gone are light entertainment duo Ant and Dec and in their place are staff and a renewed focus on "handmade" or "hand-finished" fresh products, such as desserts and salmon that is smoked in house.
"It feels like a natural story to tell," says Atkinson, and the Christmas trading figures certainly suggest it is the right direction to take.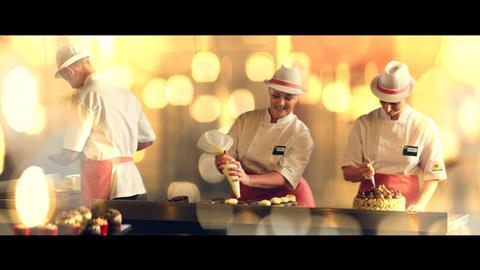 "We remain as ambitious as ever and the Christmas campaign is a great first step."
A "value, plus service" positioning is the right direction for Morrisons, agrees Ray Gaul, vice president of research and analytics at Kantar Retail.
He adds: "It gives Morrisons enough space to differentiate from Asda's value proposition but it has to be authentic. Morrisons' butchers need to out talking to the shoppers, explaining what cuts of meat you need for a stew, for example."
The Christmas trading figures indicate the new strategy has won some customers back, says Gaul, but he believes it will be a complicated message to sustain.
"To compete with Aldi and Lidl, it has to convince customers that it has the right assortment that, even though it is cutting ranges, its focus on service and local flavour is better."
Varied background
While this is Atkinson's first marketing director role, he comes from a background of wide-ranging experience.
He has been with Morrisons for four years, joining as category director for grocery, impulse and frozen in 2011. He was promoted to trading director in 2013 before becoming director of own-brand produce in 2014.
"What I have learnt is that all great brands do one thing more than anything: listen to their customers. That ability to listen is what stands them in good stead"

Andy Atkinson, Morrisons
Prior to Morrisons, Atkinson was at health and beauty retailer Boots for more than five years joining as head of trading and later becoming commercial director.
He is also a former commercial controller at beauty brand L'Oreal and held a variety of sales and marketing roles at The Walt Disney Company. He started his career as a graduate trainee at Coca-Cola.
"My career is quite broad," he says. "My previous role here was more product, brand-led but I also have my trading experience. I oversaw all trading and marketing for Boots Ireland.
"What I have learnt is that all great brands do one thing more than anything: listen to their customers. That ability to listen is what stands them in good stead."
With Potts clear that returning Morrisons to profit is the priority, Atkinson is not expected to have the budgets seen in the past – £73m in 2014 – but has just appointed a new advertising agency Publicis.
"It is really exciting that we are going to get new creative partners to help us tell that story," says Atkinson about what will happen next.
"We remain as ambitious as ever and the Christmas campaign was a great first step."