Supermarkets are opening up new stores at ever faster rates, but is there much space left in the crowded market and are there enough sales to support the growth? Rebecca Thomson reports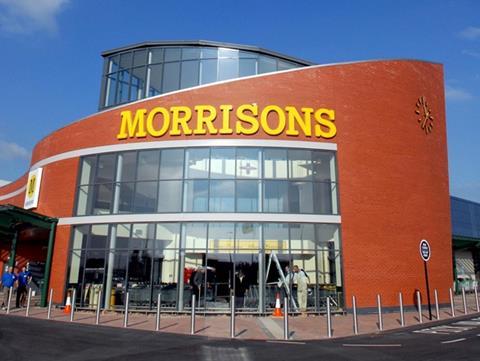 The retail sector has suffered its fair share of blows during the downturn, but it's produced its winners too. The supermarkets have proved unstoppable, capitalising on customers trading down from eating out at restaurants to eating in, and taking away sales from fashion and general merchandise competitors as they grow their non-food offers. But they're not finished expanding yet.
In 2007, the supermarkets accounted for 35% of the major retail construction projects costing more than £250,000 and less than £100m, according to market information company Glenigan.
By 2010, this figure had risen to 68%. The momentum continues unabated. This year, 67% of all such retail construction projects started between January and May were for supermarkets.
Some might view the grocers as being on a final push to bank as much land as possible before opportunities dry up. Bryan Roberts, retail insights director at consultancy Kantar Retail, says: "There's a sense that the space race is coming to an end. Each supermarket wants to get as big as they possibly can and bulk up before the opportunities start slowing to a trickle."
Food for thought
While the grocery sector is doing well compared with others, sales growth has slowed. In 2009 Tesco's UK like-for-like sales were up 4.3% in the 13 weeks to May 30 - in the first quarter to May this year, they grew just 1%.
Asda's market share, meanwhile, slipped from 16.7% to 16.3% in 2010 according to Kantar, and sales grew by 0.8% in the first quarter of this year. Sainsbury's sales growth was 1.9% in the 12 weeks to June 11 this year, and it recorded a profit increase of 9% in 2010/11.
The numbers are not catastrophic, but with planning approvals for development projects increasing 18% between 2009 and 2010, is the number of approved planning applications and subsequent supermarket property developments outpacing sales growth?
It may well be, say the experts, but it is explained by the supermarkets' continued growth in a market where other businesses are struggling. Retail construction has dropped in other areas as profits for many other retailers are hit, and this has naturally boosted the grocers' part in property development. Their performance has certainly been strong in an ever tough market where in only a single week, big names such as Thorntons can announce they are to shut stores and household names such as Habitat change ownership and put the remainder into administration. As Ian Anderson, head of national and retail planning at property consultancyCB Richard Ellis, says: "Supermarkets have been rather more recession-proof than other forms of retailing."
Tesco itself says there's no greater focus on property acquisition and development decisions are made carefully. "The space we are opening this year is broadly in line with what we opened last year," a spokesman says. "We do research into each area to make sure it has the trade to support a store, and most importantly that it's in a place where customers want it."
Sustainable growth
There is, however, concern that in a market where sales volumes aren't growing, new stores will simply dilute retailers' returns. But in a market where share of spend is so bitterly fought for, it's a price they may have to pay.
Roberts points out that the grocers' existing stores continue to trade well even as new stores open. "Supermarkets have surprised themselves with the amount of supermarket space that's sustainable and just how close together they can put stores."
The expansion may seem fast but the grocers wouldn't do it if they weren't getting returns from the stores they've opened, and even if property acquisition is faster than sales growth, stores will keep opening if returns continue to be good. Tom Edson, director of out-of-town retail at property agency Jones Lang LaSalle, says:"The grocers know their business better than anyone else. If they think it's sustainable, they'll keep doing it."
It helps that supermarkets have become more flexible about the stores they open as they attempt to get a foothold in every town. Gone are the days when grocers only sold food - now, they can sell everything under one 150,000 sq ft roof or provide shoppers with the basics in a 4,000 sq ft express store.
In the last couple of years, Sainsbury's has ramped up its non-food offer to become one of the top 10 fashion retailers in the UK by volume with its Tu range, while Morrisons is planning to increase its own offer in the coming years. And it's the non-food growth that's driving much of the refurbishment and extension work, which together, according to Glenigan, made up 49% of retail construction projects started in 2010.
While non-food work accounts for much of the refurbishment work, it is convenience stores that experts say are driving the new-build projects, which made up 51% of the total last year. Huge superstores are costly and can take years to build and open while planners can look unfavourably on large out-of-town developments. Some consumers, meanwhile, are being put off making car journeys by the high price of petrol. In response, Waitrose and Morrisons are following where Tesco and Sainsbury's led, moving into the convenience space and making sure their fascia greets any customer looking for a good quality corner shop. Asda, meanwhile, is moving into smaller shops by converting 147 Netto stores.
Clive Gillingwater, director at property agency GCW, says this market provides grocers' next big opportunity: "A big share of the convenience market is taken up by corner shops and the grocers are increasingly attracting market share through convenience stores."
Smaller-format stores also focus purely on a food offer, which may prove to be a blessing. Some predict there is limited scope for the supermarkets to grow their non-food offer much more, and that there is not that much room left for a plethora of megastores. "The food stores are asking whether this growth in non-food is a short-term phenomenon," says Warwick Smither, partner at property agency Cheetham and Mortimer. Smither says a change in requirements is starting to trickle through - the grocers are already starting to apply to develop stores of a size that will stock fewer non-food lines. The long planning process means this might not be visible for a few years, but it shows just how successful the grocers are at evolving.
Which, says Tesco, is the reason it believes its current expansion plan is the right one. "We are a consumer-led business," its spokesman says. "We open space and shops that we believe will be popular with consumers."
Grant Woollard, director at property consultancy GL Hearn, says the grocers "will do anything to maintain their competitive advantage". Roberts agrees: "They're very inventive about format development and they'll continue to find ways to get new space."
It might look as though the grocers are reaching the limits of the market, but they will no doubt find a way to stretch it even further. If and when the space race ends, it's unlikely the participants will stop running.