Localisation could be the way for large and medium-sized retailers to win more customers with targeted offers. Alison Clements explains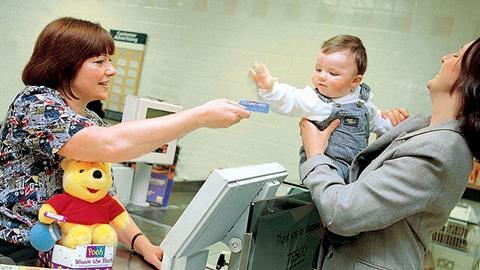 Case study
Find out how Kurt Salmon Associates has helped leading retailers reduce labour costs by 7.5% and improve customer service and loyalty by 20%. Read about the tools and techniques — and the results — that can be achieved by reducing the variability of performance between "the best" and the "rest" of the stores in your portfolio.
Retailers have competed heavily on price in recent years, but an effective means of gaining competitive edge in the future will be localisation, retail experts forecast.
"Localisation certainly seems to be a step forward because if you get it right you are both building loyalty and maximising your profit potential," says Kurt Salmon Associates senior manager Lynn Evison. "Even the largest players in retail, with massive global coverage, are now reverting to a micro-view of their local audiences."
In the US, Best Buy has trialled localised stores with tailored ranges, layouts and promotions, and achieved double the sales rises in these compared withtraditionally stocked stores, says Evison.
Wealth of data
The grocery sector is making headway according to Kurt Salmon Associates senior partner Richard Traish. "Tesco, Asda and Sainsbury's have a wealth of commercial data and loyalty card data to help them design narrowly targeted offers in their stores," he says. "They are picking up on lifestyle trends like evening purchases of ready meals and wine, and are adapting the store layout and promotional deals to meet those needs, bringing product to the front of store to catch that evening rush."
Sainsbury's has focused on local sourcing. Sainsbury's regional buyer Steve Wallace says: "Often our store managers and colleagues will speak to customers about local products and we'll endeavour to get them in the store.
"We have a dedicated sourcing team based both at our Holborn office and also working with suppliers across the UK to source more quality regional products."
"Our store managers are given a great deal of discretion when it comes to stocking their stores"

Tony Preedy, Lakeland
Closer scrutiny of local trading conditions in each store location is also helping retail groups capitalise on opportunities that arise in specific communities. Evison says: "The market is changing so fast, particularly with closures of the likes of Threshers, Borders and Woolworths opening up space on high streets and in local communities. Retailers need to be on top of that, and quickly adapt their offer to capitalise on a sales opportunity. A complete communication loop connecting store and area managers with head office can make this possible, alongside market intelligence systems."
Oracle Retail EMEA industry director Sarah Taylor believes retailers need to think holistically about localisation. "You're thinking not only about product mix but also service levels, store configuration, promotion strategies and pricing strategies," she says. "Software helps sift and analyse the data, saving time. This means merchants can be merchants; they can find out what's hot and what's not, and create a unique assortment for each customer segment."
Kurt Salmon Associates has observed general merchandise retailers in mainland Europe embarking on programmes to localise their offers in recent years, and the consultancy thinks the UK's general merchandise sector could be more proactive.
For instance, the Swiss-based Nuance Group offers tightly edited ranges of luxury fashion and jewellery in its travel retail stores and in boutiques in major European cities, to suit the exact tastes of the target customer group - be it German city workers or Japanese tourists. "We've also seen French DIY retailers sourcing products like tiles from the regions their stores are located in," says Traish. He believes most stores could stock 20% to 30% of goods specific to a region and not risk losing brand integrity.
Customer engagement
Perhaps most impressively, Spanish fashion group Inditex has made an art of tailoring to local tastes, despite being the world's largest clothing retailer. Zara stores receive two deliveries a week, typically one a general delivery and one the store has ordered in line with what is selling well and what customers are asking for. Store staff are encouraged to engage with customers and report their findings, such as a style of skirt being too long, or certain colours disliked. Evison says: "A big win from this, in fashion, is having fewer markdowns."
Medium-sized specialist retailers are in a good position for localising their offer because often store managers have the power to order what they know the local market wants. Lakeland marketing director Tony Preedy says: "Our store managers are given a great deal of discretion when it comes to stocking their stores, so product is pulled in by them, rather than pushed by head office."
Morrisons has a degree of decentralised buying accountability too, allowing store managers to make decisions about buying for the store, and Waterstone's has announced a strategy to re-introduce store ordering, tailoring book ranges and promotions to each location, to work in tandem with the central buying model. "If managed properly, accountability at store level alongside centralised buying can work well," says Traish.
Thinking local means understanding the needs of specific customer groups. But modifying ranges and promotions for each customer segment requires a flexible supply chain, and IT systems that can cope with more complicated marketing activity. Evison warns: "In a bid to be more local, retailers could risk adding too many new SKUs or spending too much time and money on niche promotions. Our advice is to watch that increased costs don't undermine the commercial benefits of localisation."
Driving store performance
1

2

3

4

Currently reading

The benefits of thinking locally

5

6

7