With universities increasingly important to retailers, here is a snapshot of some of the institutions the industry needs to know.
Meet the best universities and top graduate talent at Tech.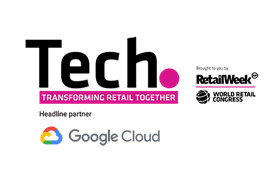 Visit Tech., which has partnerships with 20 of the biggest and best universities in the UK and overseas.
Bringing together more than 2,500 people from across the entire retail ecosystem, Tech. – which takes place on 12 and 13 September – is the biggest, boldest and best event for digital leaders and the smartest minds in technology to shape the future of the industry.
Visit tech.retail-week.com to book your tickets today.
University of Cambridge
Specialisms: Science, computer science, data analytics
Aside from having strategic ties with Amazon through the etailer's Cambridge development centre, the university has a number of themed project portals that could be of use to retail businesses, including Big Data, Energy and Trustworthy Technologies.
Contact the collaborations team: business@admin.cam.ac.uk and 01223 333 300
De Montford University
Specialisms: Retail, energy and sustainable development, computer technology
The university's Retail Lab works with businesses across the country for research and development needs. Among its longlist of solutions and facilities, the lab can help businesses to enhance performance and lower development costs, through its 'mock shop' and virtual testing space.
Contact the Retail Lab through Design Unit head professor of design Peter Ford: pbford@dmu.ac.uk and 0116 207 8786
University of Edinburgh
Specialisms: Robotics, engineering, advanced manufacturing, computer science
The university has been collaborating with Amazon since it opened a development centre there nearly 15 years ago. The centre has worked on a number of projects including inventing audience insights analytics.
Contact the innovations team: edinburgh.innovations@ed.ac.uk and 0131 650 9090
Imperial College London
Specialisms: Computer science, engineering, energy and sustainability
In addition to partnering with Sainsbury's to tackle energy efficiency and sustainability research and development, Imperial has been working in collaboration with Dyson since 2014 to create a next generation of robots that can move beyond traditionally controlled environments.
Contact the head of corporate partnerships, Dr Rebeca Santamaria-Fernandez: r.santamaria-fernandez@imperial.ac.uk and 020 7594 8599
Leeds Beckett
Specialisms: Retail, food and packaging
Leeds Beckett is home to the Retail Institute, which focuses on the future of products, packaging and retail services through advance data analytics, established industry networks and robust scientific research. Asda, Waitrose and The Shopper Agency are among some of its clients.
Contact the Retail Institute: retailinstitute@leedsbeckett.ac.uk and 0113 812 3309
Loughborough University London
Specialisms: Design innovation, digital technologies, entrepreneurship
The postgraduate university's Collaborative Project offers a cross-section of students to tackle a brief set by a business, while its emotive computer programme, which captures the public's mood (and predicted Brexit and Donald Trump's election victory) could help retailers gauge what consumers want to buy at certain times.
Contact the team on: london@lboro.ac.uk and 020 3818 0777
Manchester Metropolitan University
Specialisms: Retail, clothing, business
The university created a unique piece of tech that takes measurements and images of 3D body models from scanned data for accurate body shape analysis. The tool also helps to target markets, set parameters for size grading and improve quality control. It has been used many retailers, including Asos, Shop Direct's Isme brand and Speedo.
Contact MMU on: conversation@mmu.ac.uk and 0161 247 2186
University of Oxford
Specialisms: Computer science, retail, business
The Oxford Institute of Retail Management is a research centre within the university's Saïd Business School. Its research includes retail performance, supply chain management and technology. In 2011, it undertook an Intel-sponsored piece of research to understand the role of technology in improving customer experience.
Contact the retail team on: OXIRMEnquiries@sbs.ox.ac.uk and 01865 288945
Why Amazon, Ocado and Asda are going to university
1

2

Currently reading

Which universities do retailers need to know?