From AI to the speed of innovation and the dearth of women in digital careers, Tech. 2018 covered some of the biggest retail issues of the moment.
Here we take a look at some of those big themes from throughout the day.
Speed of innovation
Keynote speaker Martin Wild, chief innovation officer at German retail giant MediaMarktSaturn, set the pace for the day by telling delegates they needed to be "willing and able to transform over and over again" as consumer habits developed.
"[Technology] is accelerating constantly," he said. "I truly believe that this is just the beginning."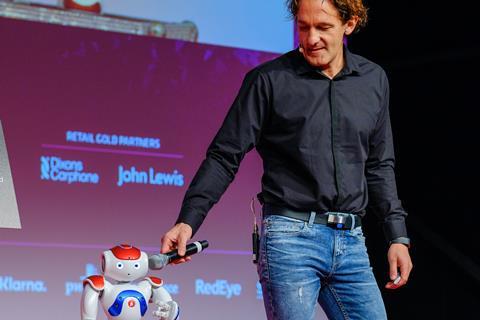 He said MediaMarktSaturn had been slow to adopt ecommerce in the 1990s and 2000s and it was consequently keen to be at the forefront of current technological developments.
He conceded that some of the technology MediaMarktSaturn was developing was not driving sales but that the retailer was determined not to miss out on the current crop of innovations.
Charlotte Tilbury chief technology officer Dhruv Kumar cautioned that it was important to keep the pace of innovation in tandem with consumer appetite for new technology.
"Make sure that you move at a pace that challenges customers but doesn't isolate them," he said. "Whenever you introduce new tech you have to make sure that the indicators are moving."
The potential and limits of AI
While artificial intelligence has dominated much of the recent conversation about retail and technology, some contributors at Tech. observed that while it has exciting potential there are also some limits on AI at the moment.
Information Services Group director Matt Harris cautioned that "marketing hype" could distort how influential AI can be. "Taking weather data and applying it to your supply chain has been around for years and years and years," he said. "It's now being marketed so much that people think 'AI is going to solve all my problems.'
"If you look at AI, the tech is at an early stage. 'Digital transformation' is bandied around but no one really knows what it means," he said. He also criticised businesses that buy "a piece of tech" and then "write in their annual report that they are digitally transforming".
Google Cloud solution architect Robert Saxby stressed the importance of educating the workforce on the implications of AI and machine learning.
"As we come into an environment where AI becomes more important, we all need to have a shared understanding as to how that works," he said. "AI and machine learning are across all industries at the moment."
He noted that as technology became more complex and data became more difficult for a novice to interrogate, it was "super important for people to be able to question machine learning".
N Brown chief information officer Adam Warne said although the industry was preoccupied with AI's progress, he believed the technology was still in the machine learning phase.
"The next 24 months [will not be dominated by] AI yet," he said. "It will be machine learning. When you look at the practicalities [of what the industry is working on] it is machine learning not AI."
He added that even organisations thought of as technically advanced, such as Netflix, had not conquered AI. "Netflix has had data scientists since it began but I still struggle to find something to watch," he said.
Women in tech
Women in the digital fields – or their absence – was also on the agenda at Tech.
Industry organistion TechUK president Jacqueline de Rojas bemoaned the fact that just 4% of girls aged 11-14 believed that a STEM-based career was suitable for them and stressed the importance of giving confidence to both girls and women considering or pursuing a tech-focused career.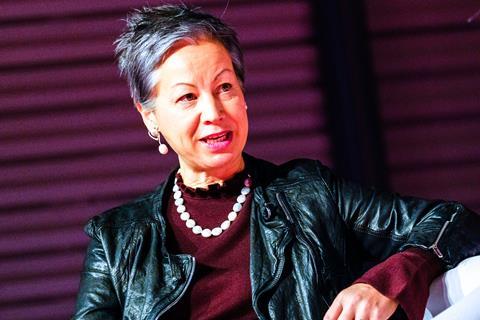 She said gender stereotyping "in the classroom, at home and on the high street" was contributing to the lack of desire from many women to pursue a tech-heavy job and said retailers had a role to play including by ensuring they were not selling heavily gendered children's clothing.
Anais Hayes, head of Google Cloud's executive briefing program in EMEA, slammed the Silicon Valley 'bro culture' that had been allowed to permeate many tech firms and said Google was focused on making technology a "safe harbour" for women.
"It is not just about getting as many women as we can into tech firms," she said. "It is also about keeping people and making digital positions a comfortable and nice place to be."
Dominance of the online marketplace
The dominance of online marketplaces was highlighted during a Salmon session on the future shopper. The digital strategy agency revealed Amazon sales accounted for 35% of online sales in UK and therefore it speaks for 7% of total retail sales.
It also revealed that 51% of online shoppers started their journey on Amazon and 11% started on eBay.
The retail giant clearly caters to consumers' needs – and may even have changed the dial on consumer metrics: 64% of consumers said price was very important to them; 54% rated free delivery as very important; and 80% checked Amazon reviews even when shopping on another site or in-store.