Start-ups in retail technology are growing and Retail Week is highlighting some of the best. This week SoPost is in the spotlight.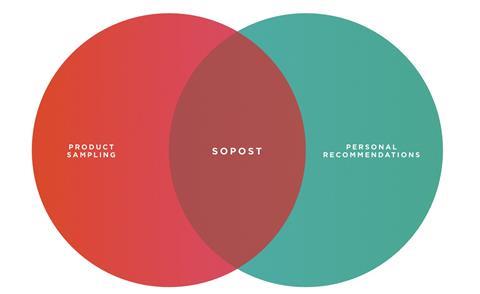 SoPost is an online service that gives customers access to samples of products to help brands increase their customer base. Its head of client services explains how the start-up encourages personal recommendations on social media.
Key facts
Founded September 2012
Investment £475,000 from Northstar Ventures and an angel round
Retail partners SoPost is not working with any retailers at present. Some of its recent campaigns have used third-parties, such as coupon business Valassis, to track in-store redemption rates
Founder Jonathan Grubin
What it does
Head of client services Elise Jackson says: "SoPost combines product sampling with personal recommendations to help brands acquire new customers. It allows consumers to send physical items to their friends via social media, for free. We activate existing fanbases and get a brand or retailer noticed in their customers' networks."
She adds: "Our platform combines these two forms of marketing to help brands including Britvic, Avon and Bare Escentuals acquire high-quality customer data and generate a significant amount of online exposure across the UK and internationally, removing many of the limitations that exist with traditional sampling."
What problem for retailers does the technology solve?
More traditional product sampling has limitations, and word-of-mouth recommendations often go unnoticed. Jackson says that bringing product sampling online leads to better targeting of who receives samples – enabling the retailer to collect data on the impact of a campaign and engaging in more meaningful conversations with consumers.
Jackson says: "We're connecting the online and offline world of product sampling, and we're driving consumers in-store and online. A third of recipients of BareMinerals' make-up foundation went into a store following receipt of their sample."
More information: sopost.com