Start-ups in retail technology are growing and Retail Week is highlighting some of the best. This week Mirakl is in the spotlight.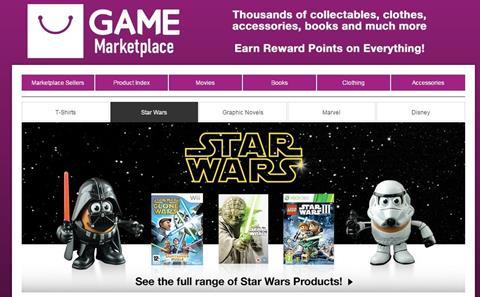 Mirakl is a provider of online marketplace software that allows a retailer to quickly set up and run their own marketplace, hosting transactions between buyers and third-party sellers. Co-founder and head of sales Adrien Nussenbaum explains more.
Key facts
Founded: 2012
Investment: £1.8m raised in 2013, from private equity fund Elaia Partners and business angels including Xavier Niel and Laurent Dassault.
Retail partners: Mirakl works with more than 40 retailers in 10 different countries, including Darty and Galeries Lafayette in France, Best Buy in the US and Game in the UK.
Founders: Adrien Nussenbaum and Philippe Corrot
What it does
Mirakl provides a platform that allows retailers to easily set up and manage their own online marketplace, a hosted space that allows third parties to sell products to customers under the retailer's overall brand.
"Mirakl is continuing in the established traditions of commerce, allowing retailers to offer customers more choice, competitive pricing and improved service," says co-founder Adrien Nussenbaum.
"Using our flexible and scalable platform, we can help retailers open up a profitable new ecommerce channel without inventory and logistics costs, all the while fitting seamlessly with the retailer's brand and existing online presence."
What problem does the technology solve for retailers?
Mirakl allows a retailer to offer a significantly larger range of products, addressing the issue of how retailers can compete with purely online businesses that have no limits to the products offered.
"Instead of retailers working out how best to interact with marketplaces such as Amazon and Alibaba, Mirakl allows them to set up and manage their own marketplace rather than be a seller on someone else's," says Nussenbaum.
"A Mirakl online marketplace provides an effective way for retailers to be competitive online. It also provides insight into the customer journey and browsing behaviour, and the increased choice encourages customers to remain on the retailer's website."
More information: www.mirakl.com