Start-ups in retail technology are growing and Retail Week is highlighting some of the best. This week Dropit is in the spotlight.
Dropit is a mobile fulfilment app that collects shoppers' purchases from bricks-and-mortar stores and delivers them to customers' homes on the same day. Chief executive and founder Karin Cabili explains more.
Key facts
Founded September 2015
Investors Lord Andrew Stone and Lord David Alliance
Retail partners Liberty, Gap, Charles Tyrwhitt, Jaeger, Karen Millen, Lacoste and River Island
Founder Karin Cabili
What it does
Dropit is a retail delivery service that brings the convenience of online shopping into the offline retail world.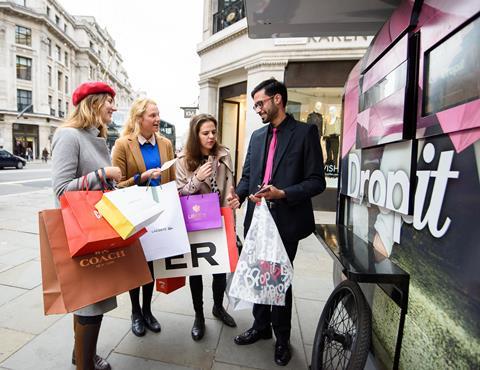 Its technology creates a network among retailers that allows shoppers to buy items from multiple stores and have all their bags delivered to their door, on the same day, in one drop.
The service is available anywhere in the UK for a flat fee of £10 per day.
Shoppers set up an account using the Dropit app and can leave their purchases with retailers or at street-side kiosks. Dropit collects customer's shopping bags and delivers them to their home or hotel.
What problem it solves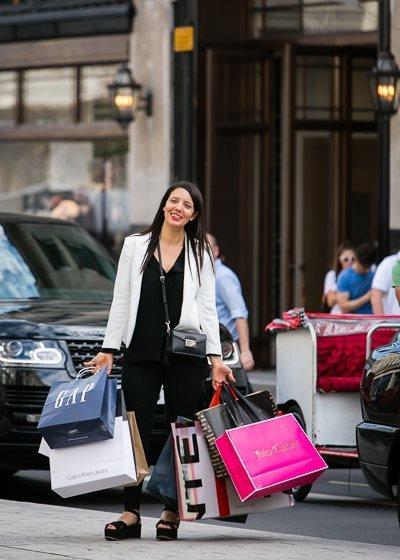 As the popularity of ecommerce continues to grow, Dropit is designed to improve the offline retail experience by working with property owners and retailers to drive spend in bricks-and-mortar stores.
"Dropit provides a same-day delivery service for shoppers that any single retailer would not be able to offer alone, consequently leaving shoppers hands-free to continue shopping, spending more time and money in a retail destination," says chief executive Karin Cabili.
"The information entered by the shopper into the app provides the unique opportunity for retailers to gain the same level of insight on their customers as they access from online sales, whether paying by card or cash."