Start-ups in retail technology are growing and Retail Week is highlighting some of the best. This week Verticly is in the spotlight.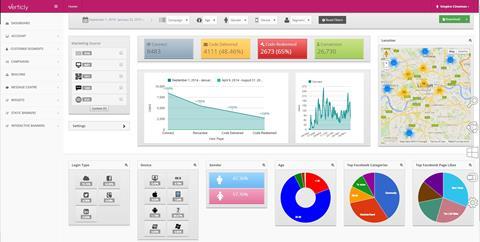 Verticly was nominated by Stephen Millard, chief executive at retail technology accelerator Eccomplished.
Key facts
Founded: 2012
Investment: Investment from European angel investors including Rakuten Marketing's chief technology officer Seth Richardson and Nokia's former chief marketing officer Charmaine Eggberry.
Retail partners: JD Sports and Marks & Spencer
Founders: Ryan Kliszat and Christian Ramsoy
What it does
Verticly is rewards redemption platform that connects retailer advertising across all their marketing channels to an interactive mobile experience, allowing shoppers to engage with retail advertising in return for mobile coupons.
For consumers, this incentivises engaging with retail advertising by offering instantly redeemable rewards.
Veticly then combines social data with advertising and redemption data, allowing retailers to track customer engagement, responses and revenue, making their marketing trackable.
"Verticly makes every brand advert, be in online, in-store or on television actionable, personal and measurable – even through to a purchase made in a physical store" says chief executive Ryan Kliszat.
What problem does the technology solve for retailers?
Verticly affords retailers insight into how their customers are engaging with their marketing. Whether it's through an offer advertised in a shop window or a hashtag on their social media account, retailers can use Verticly to centralise their rewards and redemption scheme in a single mobile platform.
"Retailers spend huge sums on adverts and promotions to build awareness and drive engagement with consumers, but have limited ability to understand impact on actual consumer behaviour or sales" says Kliszat.
Verticly aims to offer retailer's visibility into the effectiveness of their advertising by simplifying and incentivising customer engagement as well as offering retailer's customer insight, enabling them to retarget shoppers with relevant offers.
More information: http://www.verticly.com/