As voice-enabled assistants become the norm, how can retailers make themselves heard?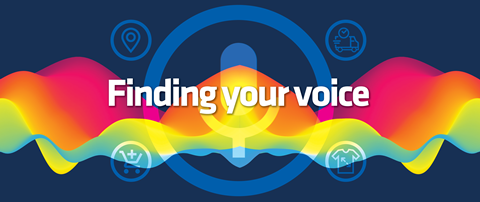 Alexa, how will voice technology transform retail?
This is the question on many retailers' lips as voice-enabled devices such as Amazon Echo and Google Home make their way into homes across the nation.
In this special report – the first in Retail Week's Transformative Tech series that explores the far-reaching impact of new technology across retail – we uncover how voice technology will change the way consumers search and buy products, and what retailers should do to take advantage.
Amazon sold more than 33 million Echo smart speakers last year while Google has shifted more than one Google Home device per-second since it launched last October.
The voice-enabled assistants on these devices have been hailed as the most important technological development since the iPhone, and are tipped to drive a similar change in behaviour.
"There's a whole generation right now, where the youth is developing this idea where it's normal to speak with your house," Max Amordeluso, EU lead evangelist for Alexa at Amazon, told delegates at the Millennial 20/20 event last month.
And retailers expect this to transform shopping behaviour.
"Around 10% of UK households now have a smart speaker device, and we think voice activation is set to be one of the next big retail shifts when it comes to technology," says Tesco Labs head of research Paul Wilkinson.
Schuh director of ecommerce and customer experience Sean McKee agrees: "We're already seeing customers using voice technology to search for products.
"We can see how shoppers would use voice in a number of ways – from searching for specific products to tracking orders."
Read the report
Find out how voice technology will transform search, shopping and engagement, customer service, delivery and distribution, and what you should be doing about it.
Special report: How voice tech will transform retail
1

Currently reading

Finding your voice: How voice technology will transform retail

2

3